Topic: APSU Office of International Education

Clarksville, TN – The Austin Peay State University Center for Service-Learning and Community Engagement, in association with the departments of Career Services and International Education and the Office of Undergraduate Research, held a High Impact Practices (H.I.P.) Showcase on November 30th, highlighting the work of University students and professors in applying learning to real-world scenarios over the past year.
Over 150 people attended the event, which saw 30 students present their experiences in high impact practices.
«Read the rest of this article»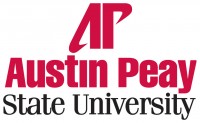 Clarksville, TN – Retired New York congressman Benjamin Gilman spent much of his 30-year political career developing relationships within the international community, so in 2000, the U.S. Department of State developed a prestigious study abroad scholarship named in honor of the former House Foreign Relations Committee chairman.
Each year, thousands of undergraduate college students apply for the Gilman International Scholarship, hoping to receive up to $5,000 to study in a foreign country. This year, the program awarded only 800 scholarships, and one of those went to Austin Peay State University student Ehlana Podgorski. «Read the rest of this article»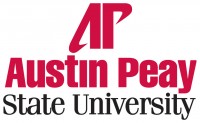 Clarksville, TN – On an overcast afternoon in August, Dr. Osvaldo Di Paolo, Austin Peay State University associate professor of Spanish, stood on a beach in the Galapagos Islands and watched ocean waves crash against black, volcanic rocks. A few feet away, a marine iguana prepared to go for a swim.
The creature was a bit larger than the lizards Di Paolo might find at home in Clarksville, but it was nothing compared to the giant, 800-pound tortoises he saw earlier that day.
«Read the rest of this article»
Austin Peay State University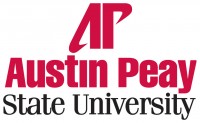 Clarksville, TN – When Travis Tanner, an Austin Peay State University freshman, read "Oliver Twist" for his world literature class earlier this semester, he had a little trouble visualizing the young orphan's journey through London.
Part of the problem was that Tanner, a physics major, had never visited Europe. In fact, his only experience with international travel occurred a few years ago on a road trip to Canada. So the drab, Georgian-style buildings of Victorian England were a bit hard to imagine.
«Read the rest of this article»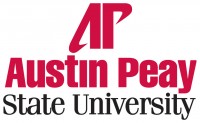 Clarksville, TN – Late one evening, a hotel clerk slid a slip of paper under Dr. Karen Sorenson's door. The Austin Peay State University professor of French was staying at the Hotel Clarendon in Quebec City, and the next afternoon she was going to embark on an intense study abroad program with a group of APSU students. For the next five weeks, the students would only be allowed to speak French.
To have a bit of fun before they left, Sorenson arranged for a morning of sightseeing through the historic, 400-year-old city. But shortly after waking up, she noticed the note under her door.
«Read the rest of this article»