Topic: Arthur Miller
Austin Peay State University (APSU)

Clarksville, TN – On Thursday, October 4th, 2018 the Austin Peay State University Department of Theatre and Dance will open its 2018-19 season with "All My Sons" by Arthur Miller. The production will run through Sunday, October 7th.
Show times are 7:30pm Thursday-Saturday, with matinee performances 2:00pm on Saturday and Sunday. All performances are at the Margaret Fort Trahern Laboratory Theatre.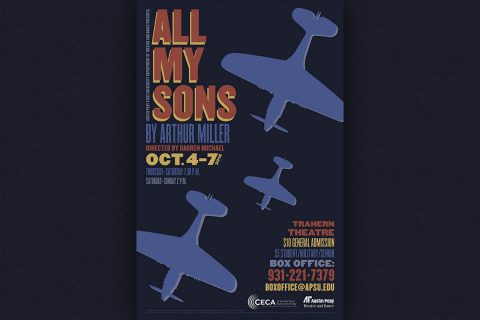 «Read the rest of this article»
Under the law that existed until 1978 … Works from 1953 including: Casino Royale, Marilyn Monroe's Playboy cover, The Adventures of Augie March, the Golden Age of Science Fiction, Crick & Watson's Nature article decoding the double helix, Disney's Peter Pan, The Crucible….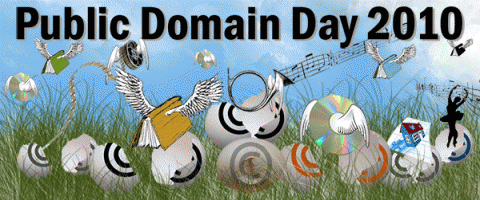 Current US law extends copyright protections for 70 years from the date of the author's death. (Corporate "works-for-hire" are copyrighted for 95 years.) But prior to the 1976 Copyright Act (which became effective in 1978), the maximum copyright term was 56 years (an initial term of 28 years, renewable for another 28 years). Under those laws, works published in 1953 would be passing into the public domain on January 1, 2010.
"We are the first generation to deny our own culture to ourselves. Almost no work created during your lifetime will, without conscious action by its creator, become available for you to reproduce or build upon."
«Read the rest of this article»
Black, white and shades of gray. Stark angular staging, flat wood beams piercing upward like stakes. The costuming, puritan black and white, faded browns and tans. The only curves, the only gentle shaping are those on the bed frame of a child in a trance.
It's the perfect setting for this staging of The Crucible, Arthur Miller's literary classic of God and Satan twisted around the infamous Salem Witch trials. John McDonald's masterful hand works it magic in creating a taunt, suspenseful rendering of the mindset and fear that permeated an American colony in those early days of North American settlement.
As the story opens, we learn through conversations of alleged "occult" and "bewitching" activity in the forest, activity that young girls of the village have taken part in. Activities of witchcraft. The audience learns that these girls, including Abigail and Betty, were engaged in occultist activities — dancing naked, flying, casting spells — in the forest, lead by Tituba (Michelle Dykes), Parris' slave from Barbados. «Read the rest of this article»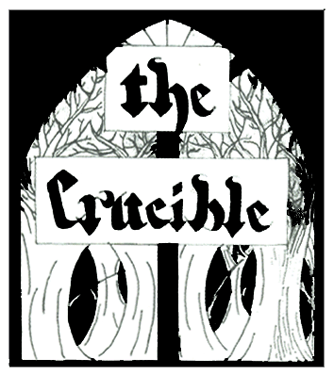 Arthur Miller's The Crucible opens  Friday, October 24, at 8 p.m.; this is also our pay-what-you-can night for this production.  Please spread the word about this classic and compelling drama of paranoia and superstition, perfect for the fall season.
In 1692, in a small American town, a group of mischievous girls are caught dancing in the woods, while conjuring spirits. To escape punishment they accuse others of witchcraft. Husbands, wives, sons, daughters, neighbors and friends are forced to sentence the accused … or risk being accused themselves. This magnificent work continues to resonate and is as relevant today as when it was first produced. «Read the rest of this article»