Topic: Austin Peay State University Center of Excellence for the Creative Arts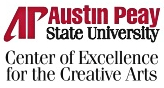 Clarksville, TN – Last week, most major news outlets spent a few minutes highlighting the winners of the 2010 MacArthur Foundation Genius Awards. The recipients were individuals who, according to the Foundation, "have shown extraordinary originality and dedication in their creative pursuits."
The MacArthur Fellows, as the winners are known, are rewarded with $500,000, which is considered an investment on their future accomplishments. They have gone on to become some of the country's top artists and creative talents.
«Read the rest of this article»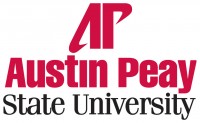 Clarksville, TN – The Austin Peay State University Center of Excellence for the Creative Arts recently announced the winners of its 24th Annual Young Composer's Competition.
First prize was awarded to Heather Stebbins, of Richmond, VA, for her "again and again, however we know this landscape" composition for chamber ensemble. Paul Dooley, of Ann Arbor, MI, earned second prize for his "Dani's Dance" for piano trio, and Michael-Thomas Foumai, also of Ann Arbor, took home third prize honors for his "Hanakotoba" for violin and piano.
The Austin Peay State University Young Composers Competition has been held annually since 1987. It became a national competition in 1993, and the APSU Department of Music and the Center of Excellence for the Creative Arts have awarded prizes to composers from such prestigious musical institutions such as Peabody Conservatory of Music, Harvard University, Yale University, the Cleveland Institute, New York University, and the Eastman School of Music. «Read the rest of this article»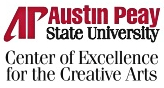 "There are no fingernails in this exhibition, but there is hair, and blood and a single pearly tooth," Billy Renkl, APSU professor of art, proclaimed in his essay on the new Manifold Exhibition, opening September 7th at the Trahern Gallery.
And indeed there are many macabre elements in this show, such as Laura Splan's paintings made with her own blood or Tim Pietrzak's wisdom tooth set within a ring. But the exhibit, which runs through October 1st, asks a larger question about the divisibility of the human body.
"Each of these artists considers the human body as a set of fragments, though our every biological impulse is to keep the body intact," Renkl wrote. "What does it mean, as an artist, to do the very thing that we try most, in life, to avoid?" «Read the rest of this article»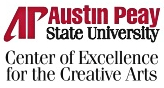 The inaugural Austin Peay State University Summer Guitar Workshop wraps up with a Gala concert at 7:30pm. Friday, July 2nd, in the campus' Music/Mass Communication Building. General admission is $10.00, and $5.00 for students and military personnel.
The evening will begin with the announcement of youth competition winners and an awards ceremony hosted by Provost Tristan Denley and his wife, Kim Denley, followed by a performance by competition winners and the workshop's esteemed artist-faculty.
The faculty at this year's workshop, which will be an annual event on the APSU campus, includes such guitar luminaries as Tim and Miles Thompson, Richard Smith, Mir Ali, Stephen Aron and Dr. Stanley Yates. «Read the rest of this article»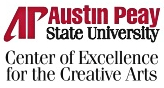 The Austin Peay State University Center of Excellence for the Creative Arts continues its popular Spring Salon Series next week with a reading and lecture by local poet Malcolm Glass.
"Poetry's Biggest Secrets Finally Revealed: A Reading with Commentary" begins at 5:30 pm on Monday, May 17th at the Clarksville-Montgomery County Public Library. The title of this month's event might be a little playful, but who better to attempt to "reveal" the secrets of poetry than Glass. «Read the rest of this article»