Topic: Auto Repair Shop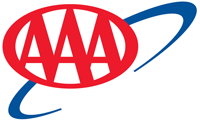 Knoxville, TN – Knowledge is power; unfortunately for many motorists finding a trusted auto repair shop is like trying to find a needle in a haystack.
A recent AAA survey revealed two of three U.S. drivers do not trust auto repair shops, citing overcharges, recommendations for unnecessary services and poor past experiences for their lack of confidence.
«Read the rest of this article»
Thirty-percent of women that fired a mechanic felt they were treated differently than men

Yonkers, NY – Prices that are too high and the inability to perform repairs properly are the main reasons that car owners become dissatisfied with auto repair shops, according to a Consumer Reports subscriber survey regarding their experience with car-repair service shops.
Every year, the Consumer Reports Annual Auto Survey asks car owners how satisfied they were with auto repairs performed by dealerships and independent shops in the previous 12 months. This year, the findings on repair service are based on more than 67,000 reports on service visits to independent mechanics and 101,000 service visits to new car dealerships by CR subscribers. «Read the rest of this article»
Drivers favor independent shops over dealers or national chains for repairs

Yonkers, NY – Cash-strapped consumers are delaying automotive maintenance at the potential cost of their safety. Forty percent of respondents to a recent Consumer Reports poll who are involved in repair decisions stated that they are postponing car maintenance or repairs on their primary vehicle.
This delay in servicing items such as brakes, tires, light bulbs, or other internal mechanical parts has consumers running the risk of larger, more costly problems down the road. «Read the rest of this article»
Expert mechanics dispel the myths, and provide car owners with important facts and advice on buying auto parts
Carson, CA – According to a recent report from AutoMD.com, an increasing number of consumers are doing their own car repairs,1 which means these DIYers are probably buying auto parts — but what should these auto parts buyers know about the difference between an OEM and an aftermarket part?
«Read the rest of this article»
AutoMD.com Helps Parents Make Sure Their Son's or Daughter's Back-to-School Car is Safe and Ready to Drive
Carson, CA — Whether your back-to-school kid is driving to college or high school, it is important that his/her vehicle is in tip-top shape and, above all, safe to drive. Sadly, motor vehicle accidents are the leading cause of death for U.S. teens1, and neglected vehicle maintenance leads to 2,600 deaths annually and nearly 100,000 disabling injuries.2
With this sobering data in mind, AutoMD.com's team of expert mechanics has released its Top Five DIY Checklist for the Back-to-School Car, along with some practical advice to help parents ensure their kid's safety on the road — and their peace of mind at home.
«Read the rest of this article»