Topic: aviation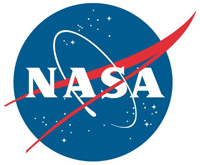 Washington, D.C. – NASA's aeronautical innovators are embracing a more inclusive vision for the future of air travel in at least one major research area, and the terminology they will use from now on will reflect that more comprehensive view of what's on the horizon.
Bottom line: The thinking on Urban Air Mobility (UAM) has advanced so much that it was decided Advanced Air Mobility (AAM) was a better term to use.
«Read the rest of this article»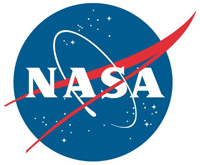 Washington, D.C. – NASA says the future of aviation doesn't look the same as it did just five years ago. In fact, it looks more exciting and promising than ever before.
During that time companies not usually associated with the aviation community have entered the market, demand for new services by air has grown, and technologies have advanced to enable turning long-sought dreams into reality.
«Read the rest of this article»
Two Knoxville students place in national aviation art contest awards
NASHVILLE — Governor Phil Bredesen congratulated two Knoxville, Tennessee elementary students at the state Capitol Thursday for placing first and second in their age group in a national aviation arts contest. The Governor recognized 4th grader Zeth Akins for placing second in the International Aviation Arts Contest. Student Chihye Kim was recognized for winning her age bracket in the National competition. Both children are students in Ms. Jeanne Hardin's class at Cedar Bluff Elementary School.
"Being an artist and a pilot myself, I'm especially appreciative and proud of the work of these young people and the recognition their work has brought to Tennessee," said Bredesen. "Congratulations to each of these students for their work, talent and achievement."
The annual International Aviation Art Contest, an event of the Federation Aeronautique Internationale (FAI) is cosponsored by the National Association of State Aviation Officials Center for Aviation Research and Education (NASAO Center) and the National Aeronautics Association (NAA). «Read the rest of this article»
Clarksville Online spent several days at Outlaw Field in late September, garnering a new respect and understanding of the role this small airfield and its' businesses bring to the community. Over the next four days, we'll give you an inside look at the business and the adventure that is Outlaw Field.
Growing up outside New England's largest Air Force Base, I was always captivated by flying, both the small jets and the huge bombers that once a year would be on display for air base "open houses." Years later, I found myself in the envious position of being paid to do things like hot air ballooning, soaring in a glider over the Vermont mountains, racing along the ridges of a mountain in small Cessna with a pilot whose feet barely reached the pedals. Exhilarating. Intoxicating. Adventure.
When the opportunity to try my hand at piloting a Cessna arrived, I reached out and grabbed it. No second thoughts. I stepped onto the tarmac aiming for the passenger door.
"No, you take the left side…" my flight instructor said. Without a bit of hesitation, I headed around the place and took the "driver's seat." «Read the rest of this article»