Topic: Awakening America Alliance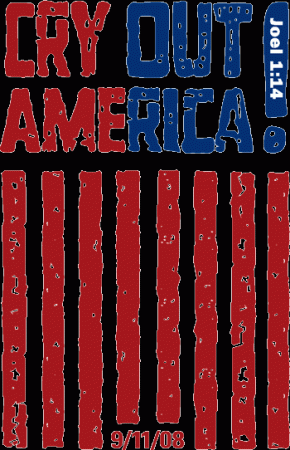 September 11. One of those seminal moments that scrolls a new signature in the pages of  American History.
This seventh anniversary of the 21st century "day of infamy" will be noted and memorialized Thursday by local officials and clergy from many of the city's churches, who will gather at the Montgomery County Courthouse lawn for a "Cry Out America" rally.
Numerous clergy and elected representatives will blend their voices to mark the anniversary of Sept. 11, 2001 with an interdenominational  "Cry Out America" prayer gathering on the Montgomery County Courthouse lawn from noon to 1 p.m.  The event will move to Madison Street Methodist Church in case of inclement weather. Similar gatherings, coordinated by the Awakening American Alliance, will be held across the country and are being publicized by Christian broadcasting networks nationwide. «Read the rest of this article»