Topic: Ayla Perigo

Clarksville, TN – On December 13th, 2012, around 5:30pm, Clarksville Police made a second arrest in conjunction with the McGregor Park robbery that happened on December 4th, 2012.
Ayla Perigo was booked into Montgomery County Jail and charged with False Report.
When Perigo was questioned about the robbery, she told Detective Woodruff that another individual, other than Dunn, had been involved in the incident.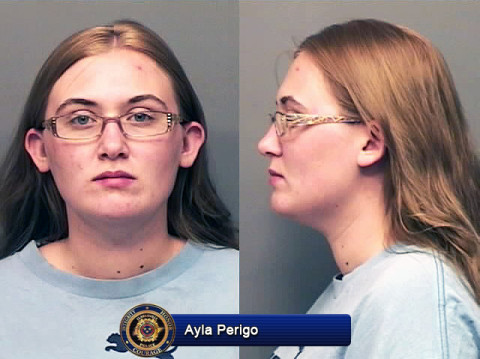 «Read the rest of this article»

Clarksville, TN – On December 4th, 2012, around 6:30pm, a 21 year old man in pursuit of Facebook romance arranged a meeting at McGregor Park with a woman, Sonya Howard, that he had been corresponding with on Facebook.
Howard did not show up, but Ayla Perigo, who claimed to be Howard's sister-in-law did. She told the 21 year old that she needed to meet him to ensure he was okay for Sonya.
«Read the rest of this article»