Topic: Balanced budget

Over the last couple years, the federal Internal Revenue Service has targeted conservative and "Tea Party" groups for unreasonable degrees of scrutiny.
IRS Commissioner Douglas Shulman, in testimony before Congress, has admitted the targeting was "'inappropriate' targeting of conservative political groups during the 2012 election to see if they were violating their tax-exempt status." ( AP ) Another IRS Commissioner, Steven Miller, who knew about IRS targeting in 2011, was asked to resign, and has. ( TownHall.com ) «Read the rest of this article»
Roy Herron, the Democratic Candidate for the 8th Congressional District launched his campaign in Montgomery County Tennessee by making it a stop on his Cuttin' Waste & Creatin' Jobs Tour. The event was held at F&M Bank were he was introduced by Bank President Sammy Stuard. Herron is being opposed by Republican Stephen Fincher.
Herron arrived for the campaign event in his Red Ford F-150 pickup truck which has over 400,000 miles on it. He uses the truck as an analogy for stopping wasteful government spending, one of the focal points for his campaign.
«Read the rest of this article»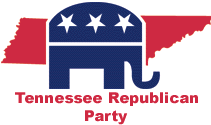 The House GOP Review is a weekly feature that gives Tennesseans an in-depth look at what our Republican state legislators have been working on this week, and a glimpse into what's planned for the coming week at our state house. This week's highlights:
Balanced Budget Accord
26.9 Billion Dollar Budget
Bonding Plan Overhaul
Charter Schools

Crime Legislation

Methamphetamine

Drunk Driving
The legislature wrapped up business this week, after several late nights and marathon sessions. Lawmakers reached a consensus on the budget, bonding legislation, and charter schools at the eleventh hour. After a long week, House leaders passed House Joint Resolution 700, declaring the House stand in recess until January 12, 2010 at noon. «Read the rest of this article»