Topic: Balloon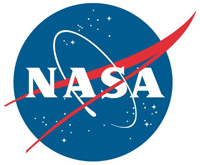 Pasadena, CA – NASA says work has begun on an ambitious new mission that will carry a cutting-edge 8.4-foot (2.5-meter) telescope high into the stratosphere on a balloon. Tentatively planned to launch in December 2023 from Antarctica, ASTHROS (short for Astrophysics Stratospheric Telescope for High Spectral Resolution Observations at Submillimeter-wavelengths) will spend about three weeks drifting on air currents above the icy southern continent and achieve several firsts along the way.
Managed by NASA's Jet Propulsion Laboratory, ASTHROS observes far-infrared light, or light with wavelengths much longer than what is visible to the human eye.
«Read the rest of this article»

Clarksville, TN – Give Austin Peay State University student Dominic Critchlow a balloon and a camera and he can quite literally show you the world.
A senior in APSU's Department of Physics and Astronomy and a 2015-16 Presidential Research Scholar, Critchlow has spent quite a bit of time researching a simple solution for the complex problem of computer assisted image remote sensing through high altitude balloons.
«Read the rest of this article»