Topic: Bank Transfer Day
Rising fees at banks spark consumer action during October in run-up to 'Bank Transfer Day'
Washington, D.C. – Reacting to rising fees at banks, hundreds of thousands of consumers have rushed to credit unions over the past four weeks, and have joined existing credit union members in depositing or shifting billions of savings to credit unions, according to estimates released today by the Credit Union National Assn. (CUNA), the nation's largest credit union advocacy group.
Based on the responses of a nationwide survey of 5,000 credit unions, CUNA estimates that at least 650,000 consumers across the nation have joined credit unions since Sept. 29 (the day Bank of America unveiled its now-rescinded $5.00 monthly debit card fee).  Also during that time, CUNA estimates that credit unions have added $4.5 billion in new savings accounts, likely from the new members and existing members shifting their funds. «Read the rest of this article»
Consumers Union's "How-To-Change Banks" Video & Handy Tips Available at www.DefendYourDollars.org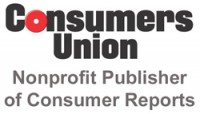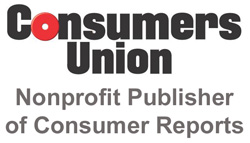 San Francisco, CA – Saturday, November 5th, has been dubbed Bank Transfer Day by grassroots activists upset with rising bank fees, including the new $5.00 debit card fee that Bank of America will start charging its customers in 2012.  Consumers are being encouraged by Bank Transfer Day organizers to switch their accounts to credit unions or community banks on that day. 
Consumers Union, the nonprofit advocacy arm of Consumer Reports, has developed a set of tips to help guide consumers interested in switching their accounts to a new financial institution.  The tips along with a "How-To Change Banks" video is available at www.DefendYourDollars.org «Read the rest of this article»