Topic: barbecue sandwiches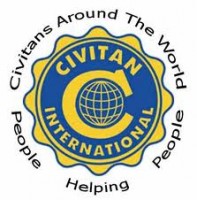 Cunningham, TN – The Central Civitan Club held the 106th Annual Lone Oak Picnic on Saturday, July 27th, 2014 at the Central Civitan Building located on Alonzo Place. The picnic started at 10:00am and continued until 3:00pm.
The Civitan Club prepared 4 whole hogs, 30 shoulders and 300 chicken halves for the event. There was also ice cream, coke products and water available. It is estimated that just over 500 people turned out Saturday.
«Read the rest of this article»
Written by Beth Kasper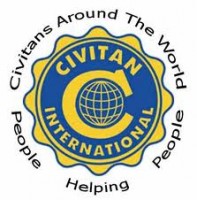 Cunningham, TN – All are welcome at the 106th annual Lone Oak Picnic, Saturday July 26th, 10:00am to 3:00pm, presented by Central Civitan Club.
Come to enjoy entertainment, meet candidates for public office, and purchase excellent chicken and pork barbecue. The picnic grounds are located between Hwy 13 and Alonzo Place in Cunningham, TN.
Parking is off of Alonzo Place. Admission is free.
«Read the rest of this article»
Downtown Kiwanis Club and Lone Star Rodeo Tour bring two days of excitement to Fairgrounds Park. 
This weekend brought two days of rodeo excitement to Clarksville at the Fairgrounds Park. Friday was the opening night and Wendy's Restaurants sponsored it's Kids Night at the Rodeo.
Glenn Childers, 2008 Downtown Kiwanis Club Chair, gave a brief rundown of this year's rodeo, adding that the Kiwanis Club, with its 128 members, are proud that this was their 24th year bringing the rodeo to the Clarksville community. This rodeo was a very family-oriented and family-friendly happening, with the proceeds the Downtown Kiwanis Club raise dedicated to aid children and youth programs.
The pageantry of rodeo is colorful, dramatic, patriotic and exciting. Mark North, rodeo announcer, does an excellent job of informing the crowd of what is going on in the arena and encouraging everyone's participation and appreciation for the athletes' performances on display, both human and animal. Livestock takes on an entirely new meaning when 3,000 pounds of bucking steer animal is in your face ! «Read the rest of this article»