Topic: Barber Motorsports Park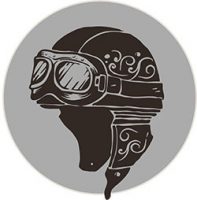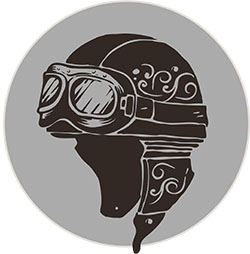 Leeds, AL – I had heard nothing but great things about this place when I announced I was going to visit. Even the bikers I met along the way down I-65 told me I was in for a treat.
They were right.
I cruised down to Birmingham this afternoon and after fighting the wind and several road projects, I pulled into the Barber Motorsports Park. It is a sprawling facility, cut out of the Alabama countryside.
It's the home of the worlds largest motorcycle museum, which I plan to visit tomorrow, but today, I went to the race track.
«Read the rest of this article»
Written by Stephanie Smothermon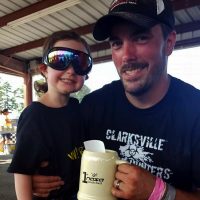 Clarksville, TN – If you've been following "Yow! Racing," you already know that local attorney Eric Yow has been on a serious winning streak with his Corvette. This year, Yow has won races at the National Corvette Museum Motorsports Park, Memphis International Raceway, and Road Atlanta, setting new lap records at NCM and MIR! Last weekend Yow kept pushing as he went to Barber Motorsports Park with his 2004 Corvette Z06.
Barber is a 2.3 mile road course sitting on 740 acres in Leeds, Alabama, where you'll also find the Barber Vintage Motorsport Museum, the IndyCar Series Grand Prix, and the North American Porsche Driving School.
«Read the rest of this article»
Written by Stephanie Smothermon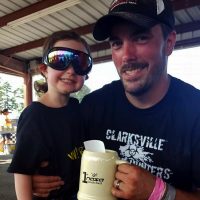 Clarksville, TN – During the week, you may see local attorney Eric Yow in the courthouse downtown, but on the weekend he is probably racing for the win in his Corvette Z06. Yow is fast – really fast – holding track records at the National Corvette Museum Motorsports Park as well as Memphis International Raceway. Thus far, in 2017, he is undefeated and has his eyes set on a National Championship this October!
Yow just returned from a win at Road Atlanta in Braselton, Georgia, where he competed for the fastest lap time in Time Trials with the National Auto Sport Association. In a class loaded with several talented and more experienced drivers, Yow plowed ahead to set the fastest time for his class (TT2) and ultimately two wins, on Saturday and Sunday, June 17th and 18th.
«Read the rest of this article»