Topic: Barred Owl
Clarksville, TN – This past Saturday, June 29th, Dunbar Cave State Park held a Birds of Prey presentation as part of their Summer programs for the Clarksville community. Rebecca Davenport came down from Paris Landing State Park with three predator birds found in the local area; a Red-tailed Hawk, American Kestrel and Barred Owl.
The program was put on at 11:00am, 2:00pm and 5:00pm at the cool entrance to Dunbar Cave.
«Read the rest of this article»
Clarksville, TN – On Saturday, June 29th, the Dunbar Cave State Natural Area will be hold "Birds of Prey" presentation.
This free program for all ages. The program will be put on three times on Saturday, 11:00am, 2:00pm and 5:00pm.
The event will take place at the cool entrance to Dunbar Cave.
«Read the rest of this article»
Clarksville, TN – The second day of the 2012 Rivers and Spires Festival started out just as glorious as the first, but by early evening rain had forced the premature closure of the event for the day. Saturday looks to be clear and cool with highs in the high 50's.
The 101st Airborne Division Rock band opened the day on the Strawberry Alley stage which has been overhauled for the opening of the of the Screaming Eagle Trail during a special event held at the Rivers & Spires Festival. The 13th of 16 self-guided driving tours in the Discover Tennessee Trails & Byways program, The Screaming Eagle travels 353 miles from Nashville throughout other cities in Middle Tennessee. Clarksville's Strawberry Alley is one of the stops on the trail.
«Read the rest of this article»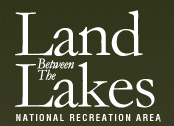 Golden Pond, KY – May 28th-30th, water and nature lovers are invited to Land Between The Lakes (LBL) National Recreation Area to experience River Days.  Activities will take place at Woodlands Nature Station (NS) in the Kentucky Portion of LBL. 
Darrin Samborski, Environmental Education Specialist at LBL, invites visitors to celebrate National Wetlands Month and Memorial Day Weekend at LBL.  "We will offer a variety of programs focusing on outdoor skills, river heritage, natural encounters, and folklore about rivers in our region. 
«Read the rest of this article»