Topic: Barrow AK
Written by Maria-Jose Viñas
NASA's Earth Science News Team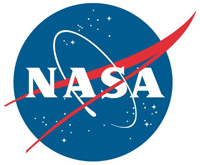 Greenbelt, MD – Operation IceBridge, NASA's airborne survey of polar ice, ended its eighth spring Arctic campaign on May 21st. During their five weeks of operations, mission scientists carried out six research flights over sea ice and ten over land ice.
"We collected data over key portions of the Greenland Ice Sheet, like the fast-changing Zachariae Isstrom Glacier, and we got the broad geographic coverage of Arctic sea ice we needed," said Nathan Kurtz, IceBridge's project scientist and a sea ice researcher at NASA's Goddard Space Flight Center in Greenbelt, Maryland.
«Read the rest of this article»
Written by Elizabeth Landau
NASA's Jet Propulsion Laboratory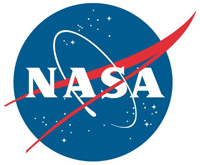 Pasadena, CA – A school of sardines fluttered by as giant leafy kelp swayed back and forth at the California Science Center in Los Angeles on Monday, June 22nd. At the bottom of this 188,000-gallon aquatic tank, a bright orange garibaldi fish seemed to ignore a new visitor to the aquatic wonderland: the silver body of an under-ice rover.
The rover's presence 24 feet (7.3 meters) underwater at the science center this week helped researchers at NASA's Jet Propulsion Laboratory, Pasadena, California, test the innovative rover's systems. On Monday, the visitors' guide to the rover and the fish around it was Andy Klesh, principal investigator for the rover at JPL and volunteer diver at the science center.
«Read the rest of this article»
Written by Carol Rasmussen
NASA Earth Science News Team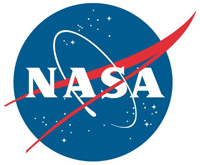 Pasadena, CA – Vigorous mixing in the air above large cracks in Arctic sea ice that expose seawater to cold polar air pumps atmospheric mercury down to the surface, finds a NASA field campaign. This process can lead to more of the toxic pollutant entering the food chain, where it can negatively affect the health of fish and animals who eat them, including humans.
Scientists measured increased concentrations of mercury near ground level after sea ice off the coast of Barrow, Alaska, cracked, creating open seawater channels called leads. The researchers were in the Arctic for the NASA-led Bromine, Ozone, and Mercury Experiment (BROMEX) in 2012.
«Read the rest of this article»