Topic: Benny Skinner
With the turnout at the August 2010 election just a measly 19.04% of registered voters, voters have sent a message. It seems that they do not feel that their vote, their voice really makes a difference.  This is a trend that we as a nation need to work on changing.
The roots of the current apathy towards voting can likely be traced to the current economic uncertainty; along with concerns about job security, such as seen in the recent announcement that 700 people in Clarksville will be losing their jobs at the Quad/Graphics printing plant in North Clarksville.
«Read the rest of this article»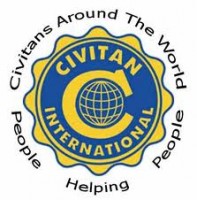 For the over 100 years  the Lone Oak Community in Southern Montgomery County Tennessee have gathered together each year to hear from political hopefuls before the August election.  In addition to the political speeches attendees enjoy delicious barbecue, a beauty contest, and live music. But most importantly of all this is a event that binds the community together. The musical acts featured included the Ward Family and the Yours Truly family singing Gospel music.
«Read the rest of this article»