Topic: Benton TN
From TWRA Region III Office in Crossville

Crossville, TN – The Tennessee Wildlife Resources Agency has confirmed a new state record rainbow trout, caught by 15-year-old Benton resident John Morgan in Polk County on Friday, June 17th.
The fish weighed 18 pounds, 8 ounces. The fish measured 32 inches long and 22 and one-fourth inches in girth. The catch surpasses the previous record for a rainbow trout in Tennessee of 16 pounds, 15 ounces set in 2002 by Ronnie Rowland at Fort Patrick Henry Reservoir.
«Read the rest of this article»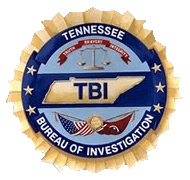 Chattanooga, TN – The Tennessee Bureau of Investigation announced results of a two-part operation to combat human trafficking in Tennessee.  "Operation Someone Like Me" was conducted in Chattanooga during four days in September and October and is the third operation of its kind in the state between the TBI and partner agencies to help identify, investigate and prosecute trafficking and rescue victims.
With the partnership of the Chattanooga Police Department, End Slavery Tennessee, and Second Life Chattanooga, TBI Agents and intelligence analysts embarked on an undercover operation to identify potential victims of trafficking, arrest those seeking to purchase illicit sex, and learn more about the specific nuances of this type of crime. «Read the rest of this article»