Topic: Benzene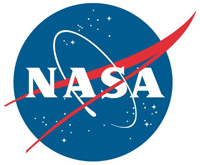 Greenbelt, MD – NASA scientists identified a molecule in Titan's atmosphere that has never been detected in any other atmosphere. In fact, many chemists have probably barely heard of it or know how to pronounce it: cyclopropenylidene, or C3H2. Scientists say that this simple carbon-based molecule may be a precursor to more complex compounds that could form or feed possible life on Titan.
Researchers found C3H2 by using a radio telescope observatory in northern Chile known as the Atacama Large Millimeter/submillimeter Array (ALMA).
«Read the rest of this article»
Dallas, TX – Children's congenital heart defects may be associated with their mothers' exposure to specific mixtures of environmental toxins during pregnancy, according to research presented at the American Heart Association's Scientific Sessions 2013.
Congenital heart defects occur when the heart or blood vessels near the heart don't develop normally before birth. Defects may be caused by chromosomal abnormalities, but the cause is unknown in most cases. «Read the rest of this article»