Topic: Benzocaine
Remedies that can help heal and those not worth the money
Yonkers, NY – There's no cure for a sunburn, but there are ways to minimize the misery.  The July 2013 issue of ShopSmart magazine, from Consumer Reports, highlights effective treatments that can help heal after a sunburn and identifies products to avoid when scorched by the sun.
"Don't get burned twice!" said Lisa Lee Freeman, editor-in-chief of ShopSmart.  "Some sunburn products may do more harm than good."
«Read the rest of this article»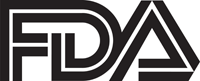 Washington, D.C. – When a baby is teething, many a mom or dad reaches for a pain remedy containing benzocaine to help soothe sore gums.  Benzocaine is a local anesthetic and can be found in such over-the-counter (OTC) products as Anbesol, Hurricaine, Orajel, Baby Orajel, and Orabase.
But the use of benzocaine gels and liquids for mouth and gum pain can lead to a rare but serious—and sometimes fatal—condition called methemoglobinemia, a disorder in which the amount of oxygen carried through the blood stream is greatly reduced.  In the most severe cases, says FDA pharmacist Mary Ghods, R.Ph., methemoglobinemia can result in death. «Read the rest of this article»