Topic: Bethesda MD

Clarksville, TN – Senior Michelle Demarais put what she's learned at the Austin Peay State University (APSU) School of Nursing to practice this summer at one of the nation's most well-known hospitals.
«Read the rest of this article»
Written by Maria Christina Yager
Blanchfield Army Community Hospital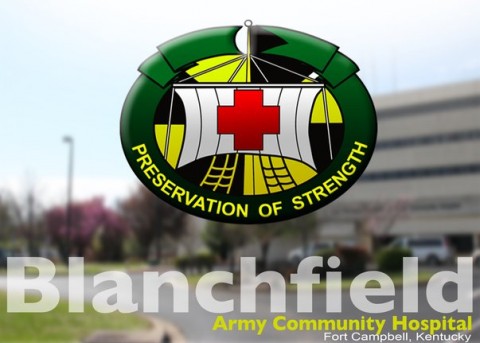 Fort Campbell, KY – Two Soldiers preparing to compete in the Army's Best Warrior Competition later this month came to Fort Campbell September 11th – 22nd for some final training from NCO's at the U.S. Army Medical Department Activity Fort Campbell.
Sgt. 1st Class Christopher Taylor, a medical NCO stationed at Moncrief Army Health Clinic, Fort Jackson, South Carolina and Sgt. Roberto Saenz, a preventive medicine specialist stationed at Walter Reed National Military Medical Center, Bethesda, Maryland were selected to represent U.S. Army Medical Command in the Army-wide competition.
«Read the rest of this article»
Center to treat Traumatic Brain Injury (TBI) and Psychological Health conditions in America's Wounded Military Service Members
Fort Campbell Center is the Third of Nine to be Completed Nationwide
Fort Campbell, KY – Since September 11th, 2001, psychological health conditions, including Traumatic Brain Injury (TBI), have become an epidemic among members of the American military, due to violent encounters with IEDs during deployments, combat related incidents and training activities.
On Monday, service members, and thousands of others who experience TBI or psychological health conditions have new hope, as the Intrepid Fallen Heroes Fund (IFHF) joined with military leaders to officially dedicate the new $11 million Intrepid Spirit Center set to provide crucial treatment of psychological injuries in returning service members at Fort Campbell, KY.
«Read the rest of this article»
Written by Sgt. Justin Moeller
4th Brigade Combat Team, 101st Airborne Division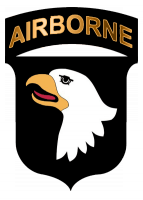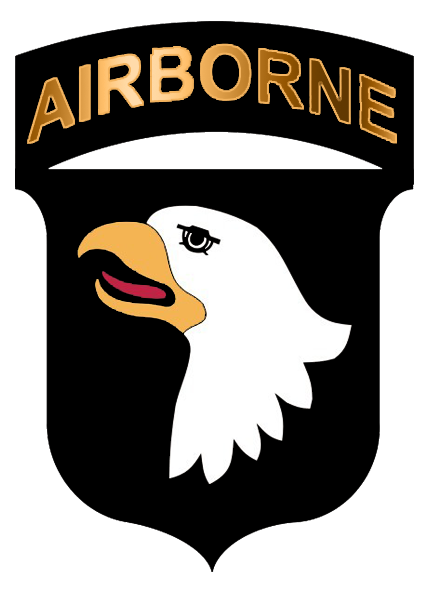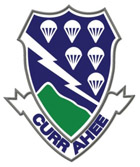 Fort Campbell, KY  – Spc. Brian D. Messersmith, a soldier with Able Company, 1st Battalion, 506th Infantry Regiment, 4th Brigade Combat Team, 101st Airborne Division (Air Assault), received two Army Commendation Medals, one with a Valor device, as well as a Purple Heart, during a ceremony February 7th, 2014.
«Read the rest of this article»

Montgomery County, TN – The Clarksville-Montgomery County School System will receive a $2.5 million award under the 2012 Department of Defense Education Activity (DoDEA) grant for enhancement of its Science, Technology, Engineering and Math (STEM) programs.
The grant, to be administered over three years, comes through DoDEA's Military-Connected Local Educational Agencies for Academic and Support Programs (MCASP) Projects. «Read the rest of this article»
Specialist Jason Edens is killed in action in Afghanistan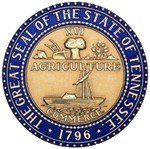 Nashville, TN – Tennessee Governor Bill Haslam and Department of Veterans Affairs Commissioner Many-Bears Grinder respectfully announce the loss of Tennessee soldier, Specialist Jason K. Edens of Franklin, TN.
Edens died on April 26th, in Bethesda, Maryland from wounds he sustained during an enemy attack on his unit in Laghman province in Afghanistan on April 15th. The 22-year old Williamson County native was an Infantryman assigned to 1st Squadron, 13th Calvary Regiment, 3rd Brigade Combat Team, 1st Armored Division, Fort Bliss, Texas.
«Read the rest of this article»
Written by the National Cancer Institute

Bethesda, MD – Smoking causes more preventable deaths (from lung cancer, heart and lung disease, other cancers, and chronic illness) than any other single behavioral factor–an estimated 443,000 deaths each year. It is projected that more than 23,000 African-Americans will be diagnosed with lung cancer in 2011, with most of these cases caused by smoking.
Lung cancer can be treated, but rarely cured. For African-Americans with lung cancer, the five-year survival rate is only 13 percent. Indeed, lung cancer kills more African Americans than any other cancer. «Read the rest of this article»

Bethesda, MD – New findings in mice suggest that the timing when the neurotransmitter acetylcholine is released in the brain's hippocampus may play a key role in regulating the strength of nerve cell connections, called synapses.
Understanding the complex nature of neuronal signaling at synapses could lead to better understanding of learning and memory, and novel treatments for relevant disorders, such as Alzheimer's disease and schizophrenia. «Read the rest of this article»
Increased folic acid from supplements, fortified foods not likely to affect B12 deficiency

Bethesda, MD – Taking folic acid supplements or eating fortified grain products is unlikely to worsen problems related to low levels of vitamin B12, according to researchers at the National Institutes of Health and five other institutions in the United States, Ireland and Norway.
In the United States, bread, cereal and other enriched flour products have been fortified with folic acid (the synthetic form of the vitamin folate) since 1998. Women with low levels of folate are at increased risk for conceiving a child with birth defects of the brain and spinal cord known as neural tube defects. The number of infants born with these birth defects has fallen since fortified foods were introduced. «Read the rest of this article»