Topic: Between the Barrels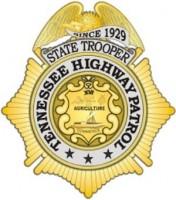 Nashville, TN – The Tennessee Highway Patrol named Trooper Dwayne Stanford the 2010 Trooper of the Year, while eight other State Troopers received Trooper of the Year honors in their respective districts. Awards were also given to the Investigator of the Year and Interdiction East and West Troopers of the Year, while 10 Troopers were also recognized for their DUI Enforcement efforts.
The announcement was made during a special ceremony at the THP Training Center located in Nashville on Friday, February 18th.
«Read the rest of this article»
Tennessee in Motion is a monthly column by Tennessee Department of Transportation Commissioner Gerald Nicely
It can be one of the most frightening moments for a parent, watching your newly licensed teen drive away on their own for the first time.  It remains a fact that nationwide, a teenager is killed or injured in a traffic crash every three days.  Teen drivers have higher rates of fatal crash involvement than any other age group.  Studies show teens are more likely to take risks, be distracted or be nervous while driving.  That's why the Tennessee Department of Transportation, Governor's Highway Safety Office, Tennessee Highway Patrol and other partners are working to give teens the tools they need to become safer drivers.
In 2006, TDOT launched "Between the Barrels," our first ever teen safe driving program with a goal of saving lives through education.  Each year, Between the Barrels representatives and Tennessee Highway Patrol Troopers travel to high schools across the state and talk with teens about making smart decisions behind the wheel and what can happen if they don't.  More than 100,000 have participated in the program to date and teens themselves tell us the program is working.  We've heard from students like Spencer Thomas Scott from Waverly Central High School who attended a Between the Barrels presentation and decided to begin wearing his seatbelt.  Spencer clicked his belt into place and moments later, his car left the roadway and flipped several times.  Spencer lived through the crash likely because he made the decision to wear his safety belt.  He's just one of dozens of teens who've told us they are better drivers because of what they learned from our program. «Read the rest of this article»