Topic: Beverly Boggs
Austin Peay State University (APSU)

Clarksville, TN – It's official – Austin Peay State University (APSU) is the fastest-growing public university in the state.
At a time when most colleges and universities are struggling to attract students, Austin Peay State University's 4.7 percent increase far outpaced other schools and helped the University set a record enrollment this fall with 10,954 students.
«Read the rest of this article»

Clarksville, TN – The associate director of Austin Peay State University's Office of Financial Aid, Johnathan Button, has spent the better part of a decade finding ways for APSU students to finance their education.
Himself a former student worker in the department, Button found his calling at a time when Austin Peay and its rapidly-growing student population needed him the most.
«Read the rest of this article»

Clarksville, TN – Austin Peay State University and Volunteer State Community College have made it easier to complete the work necessary to achieve a college degree.
Through a dual admission agreement, students who meet the admissions criteria can now complete an associate degree at VSCC and receive admission to APSU in order to work toward a bachelor's degree. Students may also complete courses at APSU, which may be transferred back to VSCC to help fulfill associate degree requirements.
«Read the rest of this article»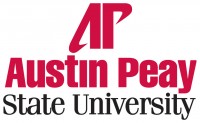 Clarksville, TN – Emily Crain, a Stewart County native, arrived at Austin Peay State University last month as part of a wave of new graduate students who are helping bolster the University's enrollment.
She picked APSU as the place to earn her master's degree in school counseling because she believes the University will prepare her to make a difference in the lives of young men and women.
«Read the rest of this article»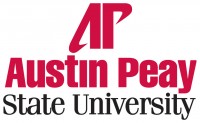 Clarksville, TN – A recent change to the U.S. Department of Defense's Tuition Assistance program is causing active-duty military personnel to pay out-of-pocket cash for fees associated with pursuing a college education, but Austin Peay State University is working to eliminate this financial burden affecting its military students.
Beginning with the Fall II semester, APSU will waive online fees and technology access fees for active-duty personnel taking classes at the Austin Peay Center at Fort Campbell.
«Read the rest of this article»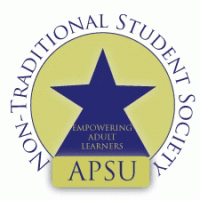 Clarksville, TN – A sizeable portion of the Austin Peay State University population – around 42 percent – is made up of what is generally termed as nontraditional students. These individuals include single mothers, active duty military and veterans and just about anyone who didn't enroll in college immediately after high school.
For years, these students struggled to create their own unique identity on the APSU campus, and this year they finally succeed with the formation of the Non-Traditional Student Society. The students initially chartered a chapter with the Alpha Sigma Lambda National Honor Society. Then APSU's Office of Student Life and Leadership approved the creation of the organization earlier this fall, giving these students a venue to network, support each other and voice their concerns. «Read the rest of this article»