Topic: Beverly Dycus
Clarksville Urban Ministries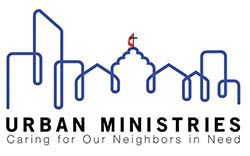 Clarksville, TN – After a month-long search, Clarksville resident CC Carmack-Wheeler has been named Executive Director of Clarksville Urban Ministries. Carmack-Wheeler steps into the role previously held by Beverly Dycus, who resigned due to health issues in October.
Carmack-Wheeler was chosen from dozens of applicants and brings a wealth of experience to the position.
«Read the rest of this article»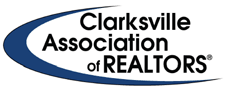 Clarksville, TN – The Clarksville Association of Realtors' Young Professionals Network (CAR YPN) raised over $84,000 for Urban Ministry's SafeHouse from their fourth annual Handbags For Hope event held at the Wilma Rudolph Event Center on Saturday, August 12th, 2017. The check was presented to Martita Alvarez, Program Director for Urban Ministry's SafeHouse.
Handbags For Hope featured over 400 handbags in a silent and live auction. The live auction featured themed bags with special items inside, some being auctioned for as much as $6,500.
«Read the rest of this article»
Clarksville, TN – Safe Place, a new transitional center to help homeless families, was dedicated Wednesday by Urban Ministries and the City of Clarksville.
Clarksville Mayor Kim McMillan; Beverly Dycus, Executive Director of Urban Ministries/Clarksville; Clarksville Director of Housing & Community Development Keith Lampkin; and Sherry Smith, senior housing coordinator for the Tennessee Housing Development Agency; joined with a crowd of about 60 citizens to dedicate the facility and celebrate the new community resource.
«Read the rest of this article»