Topic: Bi-County Solid Waste

Clarksville, TN – The National Society of the Sons of the American Revolution (NSSAR) held their annual Public Service Awards on Friday, August 5th, 2016.
This year's award recipients were Marcus Daw and Adam Liberatore from the Montgomery County Sheriff's Office, Norman Parkerson from the Montgomery County Emergency Medical Services, and James Sensing from the Montgomery County Volunteer Fire Service.
«Read the rest of this article»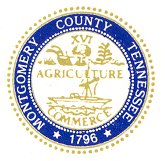 Starting today May 11th, Bi-County will start collecting household hazardous waste from residents that have had damage from the recent floods.
To get pickup they will need to call our office at 648-5751 and leave their information. If it is after hours or no one answers go to extension 104 and leave information, name, phone # and address and we will pick-up as soon as possible.
Blue containers appeared in buildings all across campus recently as the Austin Peay State University Student Recycling Team officially began collecting discarded paper, plastic, aluminum and cardboard.
Three student workers were hired for the new program that seeks to cut down on waste and promote recycling in all departments. Joe Mills, director of Housing and Residence Life at APSU, expanded the program from one he instituted several years ago in the campus residence halls.
Four blue containers, each labeled for paper, plastic, aluminum and cardboard, were placed in designated areas of every building. The three student workers will regularly collect these containers and empty them into bins set up behind the Shasteen building. These bins will be emptied for recycling by Bi-County Solid Waste. «Read the rest of this article»