Topic: Billboards
Billboards Designed to Make Motorists Think Twice Before Racing Trains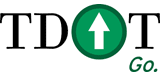 Nashville, TN – The Tennessee Department of Transportation is launching a new safety campaign aimed at eliminating tragic collisions, fatalities and injuries at the state's 2,815 public at-grade railroad crossings. New billboards and posters will be installed near high traffic railroad crossings across the state to remind drivers and pedestrians to make safe decisions at crossings and around railroad tracks.
«Read the rest of this article»
Steep penalties take the profit motive out of erectingsigns without permits

NASHVILLE – Legislation co-sponsored by Senator Tim Barnes has the financial teeth to stop those who erect billboards along the interstate illegally, without a permit.
"This legislation allows for the Tennessee Department of Transportation to effectively enforce rules that are currently in place," Senator Barnes said. "By taking the profit motive out of the practice, this law will stop those who put up interstate billboards without the proper permit."
The Tennessee Department of Transportation will cease doing business with anyone who puts up a new billboard illegally after April 1, 2009, without going through the TDOT process. «Read the rest of this article»