Topic: Billy Hollis
Montgomery County Sheriff's Office (MCSO)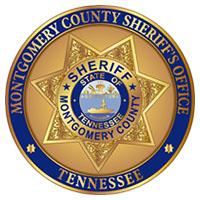 Clarksville, TN – The Montgomery County Sheriff's Office Criminal Warrants and Sexual Offender Unit with the assistance of the Austin Peay State University Police Department, the Clarksville Police Department, the United States Marshal Service, and the Diplomatic Security Service conducted Operation Broken Hearts to target subjects with recent outstanding criminal warrants.
By 5:00pm, Friday, February 15th, 2019 they had arrested 40 subjects with a total of 52 outstanding warrants (note that some warrants may have had multiple charges on them).
«Read the rest of this article»
Clarksville Police Department
A Combination of Citizen Awareness, Field Interview, and Good Police Work Lead to Arrest of Vehicle Burglars

Clarksville, TN – The Clarksville Police Department reports that the arrest of two vehicles burglars started out with a vigilant citizen calling in a suspicious vehicle around 3:00am, Tuesday, August 21st, 2018 that had been making multiple passes through a neighborhood and stopping at the corner of Kathleen Court and Pam Drive.
Clarksville Police Officers located the vehicle and it was occupied by a female who had been left with the vehicle and claimed to be waiting for two men looking for a dog.
«Read the rest of this article»