Topic: Billy Vogle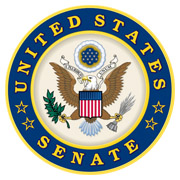 Washington, D.C. – I'm not sure who decided to call the Senate's August work period "recess," but it could use a rebrand. I'm using this month to reconnect with Tennesseans from all corners of our great Volunteer State.
This past week, I visited Middle Tennessee, and received updates from local businessmen, health care professionals, and local officials who are tuned in to the region's many successes, and emerging opportunities for growth.
Tennessee's strong workforce, right-to-work law, and central location make companies eager to set up shop.
«Read the rest of this article»