Topic: Biodiversity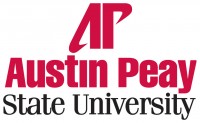 Clarksville, TN – A few years ago, Dr. L. Dwayne Estes, Austin Peay State University associate professor of biology and principle investigator for the Center of Excellence in Field Biology, was driving on the interstate near Chattanooga when he spotted something strange along the side of the road. It was a plant that resembled a fairly common species in Tennessee, but something was off. The white flowers were a little larger than usual, and the leaves had a different shape.
"I just stopped and got out and started looking at this thing," Estes said. "It turned out to be a brand new species to science. This was the only population at the time that was known."
«Read the rest of this article»
On Thursday, October 2, at 7:30 p.m., the hidden destruction of the Appalachian Mountains will be revealed via the Mountaintop Removal Road Show. This program features a beautiful and thought-provoking multimedia show with traditional Appalachian music and culture.  The "roadshow" takes place at the APSU Sundquist Science Building Room E106B and is free and open to the public. It is presented by S.O.A.R.E., Students Organized to Advance Renewable Energy.
Lexington, Kentucky environmental activist Dave Cooper will explain what it is like to live near a mountaintop removal mine, and answer questions. «Read the rest of this article»

Saturday, June 2, in Hohenwald TN, the second annual Sonnenschein Festival will have music, nature, alternative energy and art! This years festival will be the biggest Green Power Festival in Middle Tennessee. This notice was sent out by Jennifer Dauksha-English.
It will include 25 green power speakers, an alternative vehicle and fuel exposition, two music stages powered by solar energy, a tour of alternative homes, an energy play shop for kids, an eco-film fest, the debut of Middle Tennessee's Green Living Journal and much more!! The festival opens June 1 with an Ecovillage Experience Weekend at the Ecovillage Training Center on the Farm Community in Summertown, TN and a Cumberland Greens Bioregional Council Gathering. «Read the rest of this article»