Topic: BioServe Space Technologies
Written by Joshua Buck
Public Affairs Officer, NASA Headquarters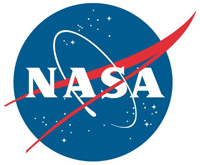 Washington, D.C. – Imagine a world with extreme temperatures that can wreak havoc on unprotected spacecraft and habitat components; a world where water is so scarce that plants are outfitted with sensors so farmers can avoid overwatering them; a world where precious water supplies are found in underground oases by satellites in orbit; a world where systems filter, recycle and purify air for the survival of inhabitants huddled in shelters.
Although images of human habitation on Mars may have filled your mind, the world just described is actually Earth, and the technologies cited are spinoffs, or technologies developed by the American space program that have gone on to benefit the public.
«Read the rest of this article»
NASA Kennedy Space Center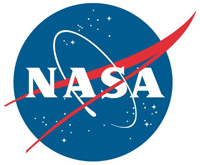 Kennedy Space Center, FL – The six astronauts currently living on the International Space Station (ISS) have become the first people to eat food grown in space. The fresh red romaine lettuce that accompanied the crew's usual freeze-dried fare, however, is far from the first crop grown on a space station.
For decades, NASA and other agencies have experimented with plants in space, but the results were always sent to Earth for examination, rather than eaten.
A number of technologies NASA has explored for these space-farming experiments also have returned to Earth over the years and found their way onto the market.
«Read the rest of this article»
Written by Laura Niles
International Space Station Program Science Office and Public Affairs Office
NASA's Johnson Space Center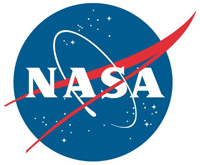 Houston, TX – While spiders were busy spinning webs in space, researchers on Earth weaved their knowledge of this activity into educational materials to inspire and motivate students.
Now, this free, Web-based guide is being re-released through Scholastic and Sony Pictures as curriculum for educators to leap on the excitement surrounding the release of the film, "The Amazing Spider-Man 2."
For those who may have missed it, this guide's inspiration came from real science using spiders in space.
And although the spiders were exposed to microgravity and radiation in space, they did not morph into mutants; rather, they adapted quite well and provided a biology lesson learned around the world.
«Read the rest of this article»