Topic: birdwatching
Clarksville, TN – Dunbar Cave State Natural Area has been a State Park since 1973. The cave and its surrounding 110 acres have considerable scenic, natural and historical significance. The entrance offered shelter to prehistoric Native Americans as far back as 10,000 years.
Dunbar Cave State Natural Area will present many nature programs this summer.
Upcoming events include: Evening Critter Hike, History of Dunbar Cave, Geology of a Cave, Dragonfiles and so much more!
«Read the rest of this article»
Daytrips and Weekenders. As the summer months and the vacation/travel season approaches, we offer you, our readers, ideas for day trips and weekend excursions to places and events that can be done in a day, or maxed out over a weekend. Time and the high cost of gas fuel our efforts to find local entertainment and activities. This column will appear each Thursday through Labor Day.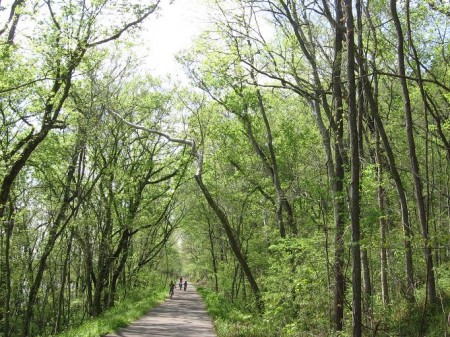 Does it get any better than this?
Looking for a scenic bike trail, horse riding trail, or a walking trail? What once was a railroad bed running between Nashville and Clarksville was turned into a beautiful, fairly level and almost completely paved trail. It is perfect for biking, hiking, power walking or a leisurely stroll with the intent of observing nature's best offerings. You can find it all on the Cumberland River Bicentennial Trail. «Read the rest of this article»
With the onset of spring, they're back! I'm speaking of the hungry travelers, the Ruby-throated Hummingbird. They are migratory, spending most of the winter in southern Mexico, Central America as far south as South America, and the West Indies. No wonder they're hungry.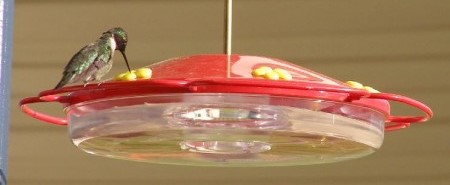 «Read the rest of this article»