Topic: Birth Control
Tennessee State Representative Curtis Johnson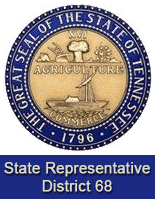 Nashville, TN – The 109th Tennessee General Assembly adjourned on April 22nd, 2016 to become a part of Tennessee history with passage of major legislation to reduce crime, cut tax burdens, spur job growth, accelerate the state's success in K-12 education, boost the number of college graduates, curb drug abuse and curtail drunk driving.
State lawmakers also passed significant legislation to ease traffic congestion, reduce child abuse, aid farmers, increase access to healthcare and medication, increase voter participation and provide a safer environment for the elderly.
Following, please find a copy of some of the highlights of this year's legislative action.
«Read the rest of this article»
Sorry, Mr. Bush. Stay out of my bedroom. Keep your nose out of my medicine cabinet.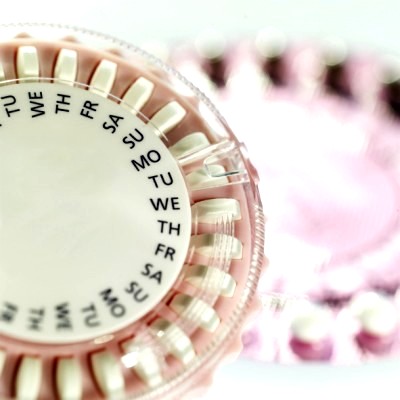 With six and a half long months left in office, President Bush and his administration, specifically the United States Department of Health and Human Services, still have time to tinker with laws and regulations that that challenge our civil liberties, human rights, and a woman's right to choose. President Bush may soon have a new and controversial regulatory issue before him, one that flies in the face of existing laws and which does not need Congressional approval to be put in place.
"One of the most troubling aspects of the proposed rules is the overly-broad definition of "abortion." This definition would allow health-care corporations or individuals to classify many common forms of contraception – including the birth control pill, emergency contraception and IUDs – "abortions" and therefore to refuse to provide contraception to women who need it."
— Sen. Hillary Clinton and Sen. Patty Murray in a joint letter to HHS

Yes, the abortion/contraception issue is back on the front burner, this time in the form of a HHS draft regulation that essentially redefines "pregnancy" and could impact every single woman in the country seeking contraceptive services. While the HHS draft is still under debate with no timetable for submission or a seal of approval, its opponents suggest that the changes in regulations fall within the ideological scope of the Bush administration.
The potential law/regulation sparks debate to the most minute moment in time: when conception actually occurs, and could place the idea of "contraception" in the category of abortion. At best, the draft proposal could restrict or limit access to birth control for millions of women. The words "barefoot and pregnant" are not that far back in our legislative history. «Read the rest of this article»