Topic: Bishop CA
Written by Dr. Tony Phillips
Science at NASA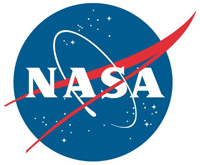 Washington, D.C. – NASA has found a cure for a common phobia–the fear of asking "stupid" questions.
It's not a pill. No therapy is required. The cure is a rubber chicken.
That's right, school kids and even their teachers can find themselves tongue-tied when they come face to face with an astronaut or astrophysicist. This interferes with NASA's mission to reach out, inspire, and educate. "But nobody's afraid to talk to a rubber chicken," says Romeo Durscher of Stanford University, executive secretary for a fowl NASA ambassador named "Camilla" who's taking classrooms by storm.
«Read the rest of this article»
Written by Dr. Tony Phillips
Science at NASA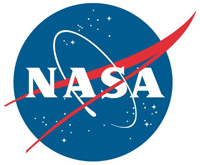 Washington, D.C. – This weekend, NASA scientists, amateur astronomers, and an astronaut on board the International Space Station will attempt the first-ever 3D photography of meteors from Earth and space.
"The annual Lyrid meteor shower peaks on April 21st-22nd," says Bill Cooke, the head of NASA's Meteoroid Environment Office. "We're going to try to photograph some of these 'shooting stars' simultaneously from ground stations, from a research balloon in the stratosphere, and from the space station."
«Read the rest of this article»