Topic: Bladder
Consumers Union Ad Focuses on Need to Close Loophole as Senate Prepares to Vote on FDA User Fee Act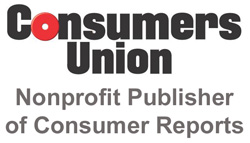 Washington, D.C. – Consumers Union, the policy and advocacy arm of Consumer Reports, is calling attention to a dangerous medical device loophole that puts patients at risk in a full-page print ad in Politico.
The ad is running as the Senate prepares to vote on a bill this week to reauthorize the statute governing medical device oversight.
The ad notes that the FDA does not have the power under current law to require device makers to prove they have fixed design flaws when they want to sell a new device based on one that has been recalled by manufacturers for safety problems. «Read the rest of this article»
Written by the National Cancer Institute

Bethesda, MD – Smoking causes more preventable deaths (from lung cancer, heart and lung disease, other cancers, and chronic illness) than any other single behavioral factor–an estimated 443,000 deaths each year. It is projected that more than 23,000 African-Americans will be diagnosed with lung cancer in 2011, with most of these cases caused by smoking.
Lung cancer can be treated, but rarely cured. For African-Americans with lung cancer, the five-year survival rate is only 13 percent. Indeed, lung cancer kills more African Americans than any other cancer. «Read the rest of this article»