Topic: Blanchfield Army Hospital
American Red Cross
Nashville, TN – The American Red Cross urges people of all races and ethnicities to give blood to help ensure a diverse blood supply for patients in need.
The vast majority of blood types fall into one of the major ABO groups. However, some blood types are unique to certain racial and ethnic groups, so a diverse blood supply is important to meeting the medical needs of an increasingly diverse patient population.
«Read the rest of this article»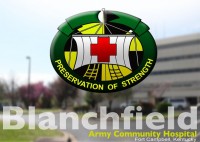 Fort Campbell, KY – Blanchfield Army Community Hospital says get ahead start of school and sports physicals for the next school year.
Make a same day appointment now or request a future appointment by calling in a telephone consultation request. A member of your clinic will call you back within three business days to make the future appointment. «Read the rest of this article»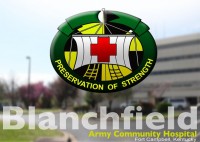 Fort Campbell, KY – Do you have unused or expired medications lying around the house? You can dispose of them safely and anonymously during National Prescription Drug Take-Back Day April 30th from 10:00am to 2:00pm at Fort Campbell in the Post Exchange parking lot or the Town Center Pharmacy parking lot.  While the medication disposal event is anonymous, law enforcement officers will be standing nearby for security reasons.
"The home medicine cabinet is the source for the majority of abused prescription drugs," said Fort Campbell Army Substance Abuse Program (ASAP) coordinator Rex Stevenson. In addition, medication in the home is often the source for accidental poisoning and overdose. «Read the rest of this article»