Topic: Blizzard

Clarksville, TN – Last September, Ranked-Up Esports President Austin Stewart expected 13 or 14 Austin Peay State University (APSU) students to show up at the team's first-ever interest meeting. More than 80 people showed up.
"We were blown away," Stewart, a business senior, said. "We had 10 pizzas, and we quickly ran out of those."
«Read the rest of this article»

Clarksville, TN – Clarksville hosted 100 tourism and hospitality leaders from across the state on February 7th-8th, 2018 at the Tennessee Hospitality and Tourism Association (TnHTA) Blizzard, held at Riverview Inn.
This was the first time for the city to host the annual event, which rotates annually between the three grand divisions of the state.
«Read the rest of this article»
Written by Dauna Coulter
Science at NASA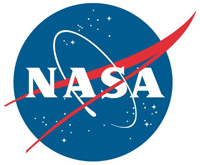 Pasadena, CA – For the first half of this year's winter, the big news was warm temperatures and lack of snow. Ski resorts were covered in bare dirt, while January temperatures in southern California topped July highs.
Then, out of the blue, Europe got clobbered: Over the past two weeks, temperatures in Eastern Europe have nose-dived to -30 degrees Celsius (-22 degrees Fahrenheit). Blizzards and the bone-chilling cold have resulted in the deaths of over 550 people so far, with rooftop-high snow drifts trapping tens of thousands of villagers in their homes and cutting off access to entire towns. It has even snowed as far south as North Africa.
«Read the rest of this article»