Topic: Blogs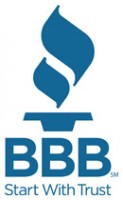 Clarksville, TN – On Tuesday, July 16th, 2013 from 4:00pm–6:00pm the Better Business Bureau of Middle Tennessee will host the BBB business seminar, Next Generation Marketing, "Selling with Social Media" featuring social media expert Amanda Johns-Vaden from Southwestern Consulting.
The seminar will be held at Daymar Institute, 2691 Trenton Road in Clarksville, TN.
Amanda Johns Vaden is a founding partner at Southwestern Consulting, which is an international, multi-million dollar sales consulting organization, focused on creating systems to increase performance. «Read the rest of this article»
Washington, D.C. – Using the latest technologies, the Internal Revenue Service offers multiple avenues for you to get tax information. If you have a smartphone, we have an app! If you like to watch videos from your phone or computer, we have dozens of helpful YouTube videos…and, of course, follow us on Twitter.
Check out how the IRS delivers the latest tax information, initiatives, products and services through social media.
http://www.youtube.com/watch?v=xBMr2XQ9aXw «Read the rest of this article»
| | | |
| --- | --- | --- |
| | VS | |
According to Kathleen Parker (August 14), having a blog and expressing a strong political opinion is akin to "Stalinist tactics". Such words would not apply to any right winger editorialist like herself of course, but only to those such as the "operative" Michael Moore.
Parker describes a recent blog by Moore as a "manifesto…straight out of Stalin's playbook". The blog merely states his strong opinion that the next democrat presidential candidate be anti-war. «Read the rest of this article»