Topic: Blue Stars
NASA's Goddard Space Flight Center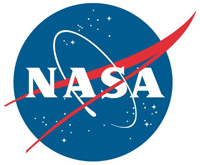 Greenbelt, MD – Globular clusters are roughly spherical collections of extremely old stars, and around 150 of them are scattered around our galaxy. Hubble is one of the best telescopes for studying these, as its extremely high resolution lets astronomers see individual stars, even in the crowded core.
The clusters all look very similar, and in Hubble's images it can be quite hard to tell them apart – and they all look much like NGC 411, pictured below.
«Read the rest of this article»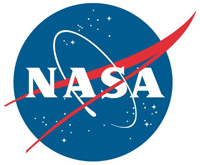 Greenbelt, MD – Astronomers using NASA's Hubble Space Telescope may have found evidence for a cluster of young, blue stars encircling one of the first intermediate-mass black holes ever discovered. Astronomers believe the black hole may once have been at the core of a now-disintegrated unseen dwarf galaxy.
The discovery of the black hole and the possible star cluster has important implications for understanding the evolution of supermassive black holes and galaxies.
«Read the rest of this article»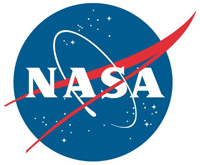 Greenbelt, MD – Most spiral galaxies in the Universe have a bar structure in their centre, and Hubble's image of NGC 1073 offers a particularly clear view of one of these. Galaxies' star-filled bars are thought to emerge as gravitational density waves funnel gas toward the galactic centre, supplying the material to create new stars.
The transport of gas can also feed the supermassive black holes that lurk in the centres of almost every galaxy.
«Read the rest of this article»