Topic: Bluebird Cafe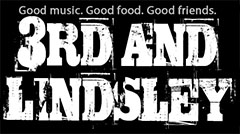 Nashville, TN – On December 28th, 2016, 3rd and Lindsley in Nashville, Tennessee hosted a special celebration concert starring keyboardist Johnny Neel with The Last Word along with special guests Jack Pearson – guitar, female vocalists Nanette Bohannon, Kelli Bruce & Cindy Shelton, Randy Boen – guitar, Russell Wright – bass and Curt Redding on drums.
The collective presented material from Neel's new record 66/16. This 32 track, double disc features tunes dating back to 1966 through 2016 with songs reflecting changes in musical styles and social issues through the decades. The CD is also a comprehensive retrospective of the half century long career of Johnny Neel.
«Read the rest of this article»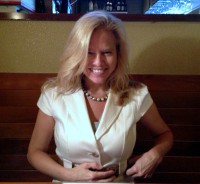 Nashville, TN – Most people you meet in Downtown Nashville who frequent Back Alley Diner, located at 217 Arcade Alley and nestled—literally in a back alley—between Church and Union Streets call it one of those rare "hidden gems."
They didn't have to convince me of the "hidden" part as it took Jordan and I a half-hour of walking in circles last February in the snow to find that it was actually less than a five-minute diagonal dash from his apartment.
But if finding it was difficult, discovering the "gem" part of the equation was more than easy.  Welcomed by a friendly, soft-spoken young man into the warm century-old structure—we could see right away that the atmosphere was one of a kind.
«Read the rest of this article»

Clarksville, TN – Marshall Chapman is in herself a blaze of glory so it's not surprise that her new CD is called, "Blaze of Glory." To be in the room with Marshall is to find yourself in a place where the unexpected is the norm. To put it mildly, Marshall is a ball of fire.
This new CD, coming out on May 28th (and you can preorder at her web site, www.Tallgirl.com), is the best so far—and that's no mean feat.
«Read the rest of this article»