Topic: Bolivar TN
Task force will be led by Dr. Page Walley of Bolivar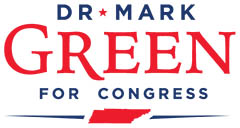 Franklin, TN – Dr. Mark Green announced the formation of a rural task force for his congressional campaign today. Led by former DCS Commissioner Page Walley, the task force will advise Green on issues facing rural Tennessee.
Joining the task force will be elected officials, business leaders, and community leaders in the rural counties across the 7th congressional district.
«Read the rest of this article»
Grants and investments to assist communities with local infrastructure and safety
Nashville, TN – Tennessee Govember Bill Haslam and Economic and Community Development Commissioner Bob Rolfe recently approved nearly $25.5 million in Community Development Block Grants (CDBG), which assist communities with infrastructure improvements, health and safety initiatives and façade improvements in downtown commercial districts.
«Read the rest of this article»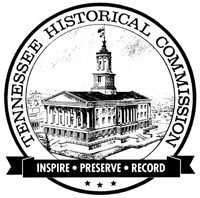 Nashville, TN – The Tennessee Historical Commission has awarded 31 grants from the federal Historic Preservation Fund to community and civic organizations for projects that support the preservation of historic and archaeological resources.
"Tennessee's treasured historic places make our state unique and contribute to our quality of life," said Patrick McIntyre, state historic preservation officer and executive director of the Tennessee Historical Commission. "These grants will help protect the sites for future generations to study and enjoy."
«Read the rest of this article»

Clarksville, TN – Clarksville Police Detective Greg Rosencrants is trying to identify two suspects using stolen credit cards and is requesting public assistance.
The two suspects used stolen credit cards at multiple stores in Springfield, TN; Greenbrier, TN; Madison, TN; Bolivar, TN; and Nashville, TN. The credit cards were stolen during a Burglary to a Vehicle in Clarksville, TN.
«Read the rest of this article»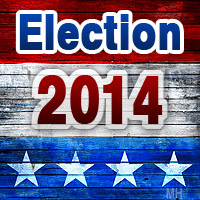 Clarksville, TN – Democratic nominee for Congress Dan Cramer and former Republican candidate Jacob Brimm have filed a complaint with the Office of Congressional Ethics against incumbent Rep. Marsha Blackburn, for actions surrounding her absence at a July debate in Bolivar, Tennessee.
The complaint alleges that Blackburn potentially misused the time of a staffer, Johnny Blakely, who was dispatched to attend the debate in Blackburn's stead. Blakely is a member of Blackburn's congressional staff, not her campaign staff, and if he was appearing at the Bolivar debate while being paid with taxpayer money, it could be considered a violation of the rules of the House of Representatives. «Read the rest of this article»
Live broadcast scheduled for October 7th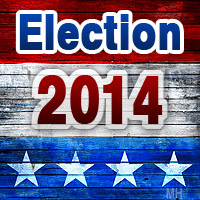 Franklin, TN – In the absence of a traditional candidate debate, local Democrats in Tennessee's 7th congressional district have taken matters into their own hands to organize a debate online for their candidates for US House, incumbent Republican Marsha Blackburn and Democratic challenger Dan Cramer.
Cramer, of Clarksville, previously reached out to Blackburn's office to schedule a traditional debate, but the incumbent refused. At a July debate in Bolivar, Tennessee, prior to the primary, Blackburn's campaign sent a proxy to appear in her stead. At the time, Blackburn cited her responsibilities in Washington as her reason for not participating.
«Read the rest of this article»
Sends letter to supporters asking for $150,000 to fund reelection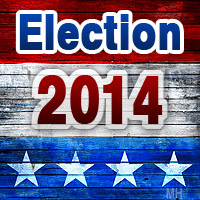 Clarksville, TN – Marsha Blackburn's campaign has refused to schedule a debate with her Democratic challenger, retired US Army veteran Dan Cramer, of Clarksville.
Cramer, the Democratic nominee who is running to unseat Blackburn in the US House of Representatives, received no response when he reached out to Blackburn's office last week by phone and mail.
«Read the rest of this article»
Tour to make stop at Clarksville's Downtown Market July 28th

Nashville, TN – The wait is over, localvores. Despite a late cold snap that proved disastrous for some fruit crops in patchy spots across Tennessee, the three week warm spell that came before has farmers markets filling up with summer produce earlier than usual.
Pamela Bartholomew, agritourism and farmers markets coordinator for the Tennessee Department of Agriculture, reports that summertime favorites like yellow squash, zucchini, broccoli, cabbage and cucumbers are already being picked, and that homegrown tomatoes and sweet corn are not far behind. «Read the rest of this article»
Austin Peay State University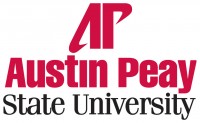 Clarksville, TN – On a recent afternoon, Austin Peay State University psychology student Caitlin Nelms was in the library, checking her email, when she noticed a message sitting in her junk mail folder. It had been there a few days.
When she clicked on it, the message informed her that she was the sole recipient of a prestigious summer internship offered through the Middle Tennessee Chapter of the Society of Neuroscience's and Vanderbilt University's Summer Science Academy.
«Read the rest of this article»
More than 2,000 Soldiers and Airmen move to East Coast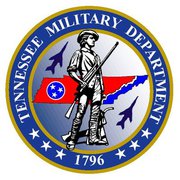 Nashville, TN – Tennessee Governor Bill Haslam and Major General Max Haston, Tennessee's Adjutant General, announced today that more than 2,000 Tennessee National Guard troops will respond to East Coast states to assist in rescue and recovery operations in the aftermath of Hurricane Irene.
"Tennessee received a request through the Emergency Management Assistance Compact for troops and equipment for rescue and recovery operations in the wake of Hurricane Irene," said MG Haston.  "The Tennessee Army and Air National Guard stand ready to assist however needed."
The Emergency Management Assistance Compact is a congressionally ratified organization that provides form and structure to interstate mutual aid. «Read the rest of this article»