Topic: Bomb Threat
Clarksville Police Department (CPD)

Clarksville, TN – On Friday, April 5th, 2019 around 9:45pm, Magic Wheels, 1671 Fort Campbell Boulevard, received a bomb threat saying there was an explosive material inside of the business. Management immediately evacuated the building and notified emergency responders.
The business along with law enforcement officers searched the premises and found no signs of an explosive or detonation device. The business reopened at that time.
«Read the rest of this article»
Clarksville Police Department

Clarksville, TN – Law Enforcement, Clarksville Fire Rescue, Homeland Security and Emergency Management were on scene at the 2400 block of the 41A Bypass in response to a bomb threat.
Around 11:55am, on Thursday, December 13th, 2018 a business received an email threat which, in part, follows below:
"Good day. There is an explosive device (Tetryl) in the building where your business is located. It was built according to my guide. It can be hidden anywhere because of its small size, it is impossible to damage the structure of the building by this bomb, but if it explodes there will be many victims.
«Read the rest of this article»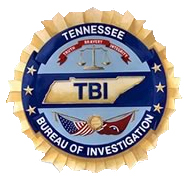 Nashville TN – An investigation by Special Agents with the Tennessee Bureau of Investigation has resulted in the arrest of a Nashville man on charges of making a report of a bomb threat, knowing the report to be false.
At the request of 20th District Attorney General Glenn Funk, on September 16th, TBI Special Agents began investigating a threat that was made on September 12th, 2016 to blow up the Tennessee Bureau of Investigation building.
«Read the rest of this article»

Clarksville, TN – Today, October 8th, 2014 at 11:15am, the Clarksville Police Department responded to a bomb threat call at the Montgomery County Court House. The bomb threat was made by an anonymous phone call to 911.
The Montgomery County Sheriff's Office cleared the call after sweeping the building. The Clarksville Fire and Rescue and EMS were on stand-by along with the CPD and the MCSO. This is an ongoing investigation. There is no further information at this time.
If anyone has any information in regards to this incident or has knowledge of the individual who made this call, please call Detective Richard Duke at 931-648-0656 Ext. 5438 or, to remain anonymous, call the Crime Stoppers TIPS Hotline at 931.645.TIPS (8477).

Clarksville, TN – On Tuesday, September 9th, 2014, Timothy Wallace was booked into Montgomery County Jail on his indictment in reference to four bomb threats at Trane, a local air efficiency business in Clarksville.
The threats occurred between the months of March and July of this year. All four threats were handwritten in various locations on the premises, such as; a wall, a bathroom stall divider, a toilet paper dispenser, and, a bathroom wall.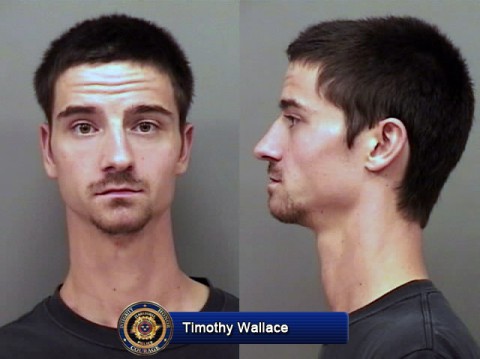 «Read the rest of this article»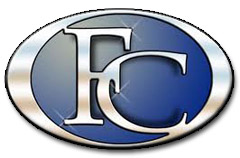 Fort Campbell, KY – Students at Barsanti Elementary School were safely evacuated Friday morning following a report of an alleged bomb threat at the school.
School officials said the incident began shortly after 9:30am, when a note, written in a child's handwriting, was found in a comment box. The note stated a bomb would go off in the school at 4:30pm. «Read the rest of this article»

Clarksville, TN – The Montgomery County Sheriff's Department is mentoring area youth who want to pursue a career in law enforcement. Law Enforcement Exploring is Learning for Life's career education program for young men and women 14 to 20 years old with an interest in a career in law enforcement.
This work-site based program, that is fully funded by donations, helps youth prepare for their future profession by experiencing fun-filled, hands-on activities. Learning for Life, which is a division of the Boy Scouts of America, focuses on the following five areas of emphasis: Career Opportunities, Leadership Experience, Character Education, Citizenship, and Life Skills.
«Read the rest of this article»

Clarksville, TN – On December 3rd, 2012, around 12:20pm, a call was received by the Clarksville Academy advising there was a bomb in the school. The Academy staff made the decision to evacuate the students and cancel classes for the rest of the day.
The building was searched, no devices were located, and the scene was cleared by 2:10pm.
The case is under investigation.