Topic: Brandon Hills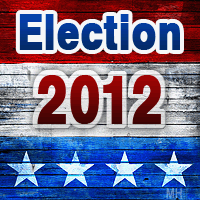 Montgomery County, TN – The Montgomery County Democratic Party will host its annual "Celebrating Labor" fundraiser on September 22nd from 5:00pm-7:00pm at IAM Local 1296 Union Hall, 121 Union Hall Road (off Wilma Rudolph Boulevard.) in Clarksville Tennessee.
This event honors the American workforce and Union labor. «Read the rest of this article»
Clarksville, TN – On June 22nd, the Clarksville Office of Housing and Community Development, along with Clarksville Mayor Pro Temp Geno Grubbs, were on hand when the homeowner of 50 Union Street was presented with keys to her new home.
Union Street lies within the Dog Hill Architectural District known for its late Victorian Architectural Style which consists of typical turn of century framed construction cottages. The district got its name because neighborhood canines would howl at the whistles of the nearby trains and steamboats. «Read the rest of this article»
Volunteers Needed

Montgomery County, TN – The Brandon Hills Heritage Youth Garden Spring Planting will be Saturday March 19th at 1:00pm. The garden is located on the corner of Commerce Street and Glenn Street in 2 empty lots. Take Madison Street to 12th Street (turn by the funeral home) and follow it back into the neighborhood. 12th Street turns into Glenn; when you come to a 4-way stop you will be at Glenn and Commerce and the garden is off to the right.
Dress to work!  Bring gloves and other gardening tools (mark your tools so they don't get mixed up or lost).
We will plant cool-season crops (transplants & seeds). I also need someone who can till up two large areas (they have a tiller).
Red Cross scrambles to aid storm victims
Palmyra families "lucky to be alive"
Tornado shreds Fairgrounds Pavilion
Massive clean-up underway across southern Montgomery County
The day after a night of storms dawned with many families still without power and emergency response teams pouring into Montgomery County to undertake the task of restoring power, removing downed trees from power lines and roadways, and setting the process of recovery in place. Weather officials estimate that four F-1 tornadoes touched down across the county, three hitting the Palmyra area. The fourth hit Clarksville. F-1s have winds ranging from 86-110 miles per hour.
No place was the pressure felt more than at the Clarksville-Montgomery County Chapter of the American Red Cross, which just two weeks ago sustained a disaster of their own when an arsonist torched the agency's Emergency Response Vehicle [ERV] filled with disaster response equipment. Faced with the devastation of a tornado, its victims, and a horde of emergency responders to assist, Red Cross volunteers rallied, utilizing many of their own resources in the first hours after the disaster. «Read the rest of this article»