Topic: Brenda Over
"BWC 5 Act" advances to the House Senate Floor and Motorcycle safety study bill passes House"
This is the next in a series of updates regarding legislation filed by State Representative Joe Pitts (D-Clarksville) for the second session of the 107th General Assembly.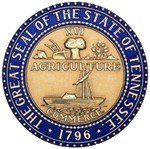 Clarksville, TN – Legislation that would dramatically change the state employment system is currently under discussion in the House of Representatives.  The Governor's proposal, entitled the "Tennessee Excellence Accountability and Management (TEAM) Act," would change the hiring and promotion system for state employees.
The biggest concern about the bill is the possible elimination of the interview and hiring preferences given to military veterans and spouses of deceased and disabled veterans.  Currently, a job applicant interviews for a position and based on a variety of measures and preference points, the state decides whom to hire. A veteran and spouse of a deceased or disabled veteran would be given preference during this process.  Tennessee Governor Bill Haslam's new proposal eliminates or severely curtails this system. «Read the rest of this article»