Topic: Brentwood Police Department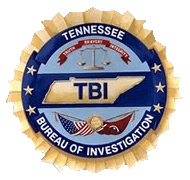 Nashville, TN – The Tennessee Bureau of Investigation announced results of a week-long operation to better understand and combat human trafficking in Tennessee.
With the partnership of the Brentwood Police Department, the Clarksville Police Department, and End Slavery Tennessee, TBI Agents embarked on an undercover operation to identify potential victims of trafficking, arrest those seeking to purchase illicit sex, and learn more about the specific nuances of this type of crime.
«Read the rest of this article»
Tennessee Highway Patrol Major, Three Captains among those Recognized

Nashville, TN – Tennessee Department of Safety and Homeland Security officials formally recognized six recent promotions in a special ceremony Tuesday at the Tennessee Highway Patrol Training Center in Nashville.
Commissioner Bill Gibbons, Deputy Commissioner Larry Godwin, Tennessee Highway Patrol Colonel Tracy Trott, and Assistant Commissioner David Purkey were on-hand to congratulate the recipients. «Read the rest of this article»