Topic: Brett Ramsey
Clarksville, TN – The Montgomery County Democratic Party gathered at the Smith Trahern mansion on December 11 to celebrate Christmas and to honor local volunteers and Montgomery County's statesmen for their service.
State Senator Tim Barnes received a plaque noting his service to the party and to his Montgomery County constituency over the past four years. The party also recognized State Representatives Joe Pitts and John Tidwell who will both continue the elected offices.
«Read the rest of this article»
Clarksville, TN – Across Tennessee yesterday, the  voters went to the polls to elect their representatives to variety of Federal, State, and Local offices. In Montgomery County voters cast ballots for the Tennessee Governor, Two congressional seats, three Tennessee House seats,  the Clarksville City Mayor, and half of the city council seats.
In the Federal and Tennessee Governor's Race, Republicans overwhelmingly won in Montgomery County; and across the state. Tennessee will likely be moving to to a deeper shade of red, as the strong Republican majority will control the upcoming redistricting process.
«Read the rest of this article»
The Clarksville-Montgomery County "League Of Voter Empowerment" (L.O.V.E.) is a voters club comprised of a group of local residents who meet monthly to discuss politics and the current state of governmental affairs.
This group of people, who are all active in the community in a variety of ways, formed to discuss issues that affect our community and possible solutions that might benefit the community as a whole. «Read the rest of this article»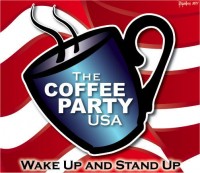 The Coffee Party of Clarksville, Tennessee working together with the Clarksville Branch of the NAACP, the Hispanic Organization for Progress & Education (HOPE), and the Korean American Association of Clarksville hosted a non-partisan Meet the Candidates Forum on Saturday October 9th 2010. Candidates running for Governor of TN, U.S. Congress, TN State House, Mayor for the City of Clarksville, & Clarksville City Council were invited to take part. Candidates from the Democratic Party, Republican Party, Green Party as well as Independent candidates for all of the elected positions were represented.
In all 30 candidates from as far away as Knoxville and Memphis addressed the crowd of over one hundred who were in attendance at G's Pancake House restaurant on Riverside Drive. An extra table had to be set up to hold all of their campaign materials.
«Read the rest of this article»
Clarksville, TN – Brett Ramsey has certainly been busy this summer, having  knocked on over 5,000 doors in District 68, a portion of Montgomery County.
His work ethic has caught the attention of voters and will make for a close election this November.
«Read the rest of this article»

Brett Ramsey the Democratic Candidate for State House District 68, held a meet and greet dinner with Congressman John Tanner on Tuesday.  Over 60 people were in attendance at the Highland Rim Kiwanis Club. In addition to Candidate Brett Ramsey and Congressman Tanner, the attendees had the chance to mingle with State Senator Tim Barnes, Clarksville Mayoral Candidate Kim McMillan, State House Representative Mike Stewart, former State Representative Tommy Head, Congressional candidate Greg Rabidoux, and local school board member Jim Mann.
A delicious BBQ dinner was provided by locally owned, The Pit Crew, located on Old Dover Road.  The Pit Crew is owned and operated by Gene and Robert Lewis.  While mingling, everyone was talking about the barbecue, hot sauce, and the hard work already done by Team Ramsey.
After the delicious meal, it was time for the speeches.
«Read the rest of this article»
Brett Ramsey, Democratic Candidate for State House District 68, has scheduled a fund-raising dinner for this Tuesday, August 24th from 5:00pm till 7:00pm at the Kiwanis Clubhouse located at 1601 Old Russellville Pike in Clarksville. Tickets are $50.00. Representative John Tanner will be on hand for a meet and greet opportunity. Please take some time to attend and thank Rep. Tanner for years of service, and encourage Brett in what may be the start of a long career of public service.
Tickets to the dinner will be available at the door, or online at via Act Blue
«Read the rest of this article»
Democratic candidate for State House District 68, Brett Ramsey, reached a campaign milestone Tuesday, August 3rd, when Team Ramsey knocked on their 3,000th door.  With well over 100 hours of going door to door in this heat, Brett gives the team credit, "We've been lucky enough to have several helpers…Brian Martinez, Tony Willis, Phillip Sparn, Rob Rose, Ryan Knight, Joann Latz, Charles Moreland, and Jennifer Baldwin have helped immensely.  It almost goes without saying, but Jess (his wife) is indispensable to the campaign, and none of this would happen without her."  Brett added that people have offered him water, cool air – "I really appreciate their hospitality."
Brett is finding the campaign trail to be a rich and rewarding experience.  "It's essentially several thousand job interviews, and I would guess there's not many more humbling experiences in this world," said the Democratic candidate.  On first Saturdays of each month, he does find time to enjoy the shade in local parks, where he makes himself available to the folks in the district.   Check his facebook page out to find his schedule.
If you are unsure which House district you are in, I have provided a link below to help you out, as well as links to Brett's facebook page and campaign website.
Links:
http://www.capitol.tn.gov/districtmaps/
http://www.facebook.com/profile.php?id=1633287071&ref=ts
With the turnout at the August 2010 election just a measly 19.04% of registered voters, voters have sent a message. It seems that they do not feel that their vote, their voice really makes a difference.  This is a trend that we as a nation need to work on changing.
The roots of the current apathy towards voting can likely be traced to the current economic uncertainty; along with concerns about job security, such as seen in the recent announcement that 700 people in Clarksville will be losing their jobs at the Quad/Graphics printing plant in North Clarksville.
«Read the rest of this article»
Brett Ramsey will be at Billy Dunlop Park on Saturday, May 1st for a community meet and greet. He will be there from 1:00 pm – 2:00 pm or until the last person leaves. Please take this opportunity to come out and share your views with him.
Brett Ramsey grew up on a farm in Martin, TN. His family has always been politically active in government with his grandfather being former Tennessee governor Ned Ray McWherther, and his cousin being current Congressman John Tanner.
Brent attended Rhodes College in Memphis Tennessee, and graduated in 2003. He currently teaches in the Political Science Department at Austin Peay State University. He is married to Jessica Ramsey. Together they have made Clarksville, TN their home for over 3 years.
Brett has had experiences working at both the Congressional and state legislative level. He is running for the 68th district in the Tennessee House of Representatives. «Read the rest of this article»