Topic: Brett Romberg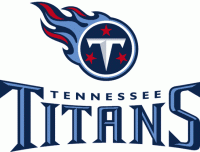 Atlanta, GA – The Titans' present — and playoff hopes — took a hit with a 23-17 loss to the Falcons Sunday, but young players on Tennessee delivered sparks that forecasted a bright future.
Rookie first-round draft pick Jake Locker relieved veteran Matt Hasselbeck (strained elbow) late in the third quarter with Tennessee trailing by 20. Locker showed composure, however, in leading the Titans to touchdowns twice in the three possessions he had at the Georgia Dome.
Rookie fourth-round draft pick Colin McCarthy relieved veteran middle linebacker Barrett Ruud in the second quarter, and finished with a team-high 10 tackles, including three for loss, and forced a fumble by Michael Turner that kept the Titans in the game. Will Witherspoon recovered the fumble, giving the Titans the ball at their own 14-yard-line. «Read the rest of this article»