Topic: Brian Kelsey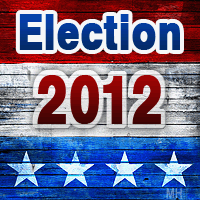 Clarksville, TN – On May 9th, 2012 J. R. Hand opened his home to hold an event for Doctor Mark Green's campaign for State Senate in District 22, which includes Montgomery, Houston and Stewart Counties.
In attendance for the event were Lieutenant Governor Ron Ramsey, State Senate Majority Leader Mark Norris, State Senate Caucus Chairman Bill Ketron, State Senator Jack Johnson, State Senator Ken Yager, State Senator Brian Kelsey, Commissioner of Economics and Community Development Bill Hagerty and Montgomery County State Representative Curtis Johnson. J. R. Hand's father Charles Hand was also in attendance. «Read the rest of this article»
One senator charges that her colleagues are taking care of trees, animals, car dealerships this year, but not senior citizens


NASHVILLE, TN – Legislation that would give seniors a Cabinet-level voice in Tennessee government failed by one vote in a Senate Committee on Tuesday, likely killing the effort to create a Department on Aging for the year and leaving services for older residents scattered throughout nearly two dozen agencies. «Read the rest of this article»
Nashville – Representative Brian Kelsey announced yesterday that he will introduce the "Health Care Choice Act" in an effort to lower health insurance costs and provide choice to Tennesseans. The legislation would allow Tennesseans to purchase health insurance plans from companies in other states, a practice that is currently prohibited.
"Americans want and deserve health care reform but not the government-run health care that is being discussed in Washington. This legislation is health care reform at the state level that will lower heath insurance costs and provide more choices to Tennesseans," said Representative Kelsey.
The Health Care Choice Act will expand the number of health care plans available for purchase from 127 in Tennessee to potentially more than 5,000 plans nationwide1.
"The goal is to lower costs by offering more choices," continued Kelsey. "With this legislation, Tennesseans will have more access to affordable health care insurance." «Read the rest of this article»