Topic: Brian Lee
Clarksville, TN – This is the true story about a man who loved his music, and wasn't going to let anything stop him from playing it.  Even after a life-changing accident that could have killed him and cost  him the fingers of his left hand.
This is the story of a simple country preacher who taught himself to play the guitar so he could play in church.
The story of a man who, through tragedy,  would never play his beloved guitar again, but looked at the piano, and said, "I can do this."
With only six fingers.
Meet Gene Belt. «Read the rest of this article»
Written by Joshua Love
Titans Online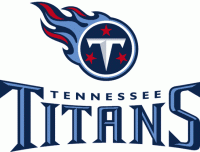 Nashville, TN – Arriving in Kuwait this past Saturday after a marathon 14-hour flight, Tennessee Titans Cheerleaders Brintley, Jalanda, Jessi, Stormi, Tanzye, and Titans Cheerleader alumni and 2007 Pro Bowl Representative, Jennifer, are more than halfway complete with their week-long goodwill tour of Kuwait Army Bases.
The goodwill tour is sponsored by the Morale, Wellness, and Recreation (MWR) department of the military. The tour includes greeting and dining with troops, learning day-to-day duties of certain departments and performing a variety show created specifically for this trip.
«Read the rest of this article»