Topic: California Institute of Technology in Pasadena
Written by Guy Webster
NASA's Jet Propulsion Laboratory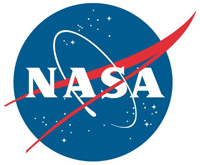 Pasadena, CA – The camera at the end of the robotic arm on NASA's Mars rover Curiosity has its own calibration target, a smartphone-size plaque that looks like an eye chart supplemented with color chips and an attached penny.
When Curiosity lands on Mars in August, researchers will use this calibration target to test performance of the rover's Mars Hand Lens Imager, or MAHLI. MAHLI's close-up inspections of Martian rocks and soil will show details so tiny, the calibration target includes reference lines finer than a human hair. This camera is not limited to close-ups, though. It can focus on any target from about a finger's-width away to the horizon.
«Read the rest of this article»
Written by Jia-Rui Cook – Jet Propulsion Laboratory
and Joe Mason – Space Science Institute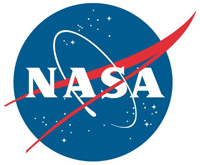 Pasadena, CA – No team of reindeer, but radio signals flying clear across the solar system from NASA's Cassini spacecraft have delivered a holiday package of glorious images. The pictures, from Cassini's imaging team, show Saturn's largest, most colorful ornament, Titan, and other icy baubles in orbit around this splendid planet.
The release includes images of satellite conjunctions in which one moon passes in front of or behind another. Cassini scientists regularly make these observations to study the ever-changing orbits of the planet's moons. But even in these routine images, the Saturnian system shines. A few of Saturn's stark, airless, icy moons appear to dangle next to the orange orb of Titan, the only moon in the solar system with a substantial atmosphere. Titan's atmosphere is of great interest because of its similarities to the atmosphere believed to exist long ago on the early Earth.
«Read the rest of this article»
Written by Jia-Rui Cook
Jet Propulsion Laboratory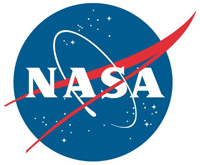 Pasadena, CA – NASA's Dawn spacecraft has sent back the first images of the giant asteroid Vesta from its low-altitude mapping orbit. The images, obtained by the framing camera, show the stippled and lumpy surface in detail never seen before, piquing the curiosity of scientists who are studying Vesta for clues about the solar system's early history.
At this detailed resolution, the surface shows abundant small craters, and textures such as small grooves and lineaments that are reminiscent of the structures seen in low-resolution data from the higher-altitude orbits. Also, this fine scale highlights small outcrops of bright and dark material.
«Read the rest of this article»
Written by Alan Buis
Jet Propulsion Laboratory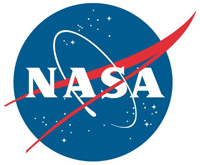 Pasadena, CA – By 2100, global climate change will modify plant communities covering almost half of Earth's land surface and will drive the conversion of nearly 40 percent of land-based ecosystems from one major ecological community type – such as forest, grassland or tundra – toward another, according to a new NASA and university computer modeling study.
Researchers from NASA's Jet Propulsion Laboratory and the California Institute of Technology in Pasadena, CA, investigated how Earth's plant life is likely to react over the next three centuries as Earth's climate changes in response to rising levels of human-produced greenhouse gases. Study results are published in the journal Climatic Change.
«Read the rest of this article»
Written by Dauna Coulter
Science at NASA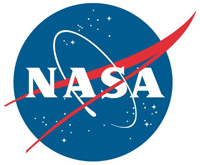 Pasadena, CA – NASA's Dawn spacecraft spent the last four years voyaging to asteroid Vesta – and may have found a planet.
Vesta was discovered over two hundred years ago but, until Dawn, has been seen only as an indistinct blur and considered little more than a large, rocky body. Now the spacecraft's instruments are revealing the true complexity of this ancient world.
"We're seeing enormous mountains, valleys, hills, cliffs, troughs, ridges, craters of all sizes, and plains," says Chris Russell, Dawn principal investigator from UCLA. "Vesta is not a simple ball of rock. This is a world with a rich geochemical history. It has quite a story to tell!"
«Read the rest of this article»
Written by Jia-Rui C. Cook
Jet Propulsion Laboratory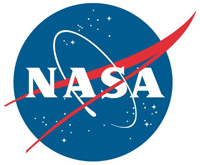 Pasadena, CA – In an action-packed day and a half, NASA's Cassini spacecraft will be making its closest swoop over the surface of Saturn's moon Dione and scrutinizing the atmosphere of Titan, Saturn's largest moon.
The closest approach to Dione, about 61 miles (99 kilometers) above the surface, will take place at about 1:39am PST (4:39am EST) on December 12th. One of the questions Cassini scientists will be asking during this flyby is whether Dione's surface shows any signs of activity.
«Read the rest of this article»
Written Jia-Rui C. Cook and Alan Buis
Jet Propulsion Laboratory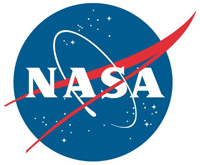 Pasadena, CA – NASA's Voyager 1 spacecraft has entered a new region between our solar system and interstellar space. Data obtained from Voyager over the last year reveal this new region to be a kind of cosmic purgatory. In it, the wind of charged particles streaming out from our sun has calmed, our solar system's magnetic field is piled up, and higher-energy particles from inside our solar system appear to be leaking out into interstellar space.
"Voyager tells us now that we're in a stagnation region in the outermost layer of the bubble around our solar system," said Ed Stone, Voyager project scientist at the California Institute of Technology in Pasadena. "Voyager is showing that what is outside is pushing back. We shouldn't have long to wait to find out what the space between stars is really like."
«Read the rest of this article»
Written by Whitney Clavin
Jet Propulsion Laboratory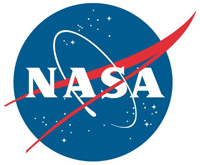 Pasadena, CA – Astronomers have found a new cosmic source for the same kind of water that appeared on Earth billions of years ago and created the oceans. The findings may help explain how Earth's surface ended up covered in water.
New measurements from the Herschel Space Observatory show that comet Hartley 2, which comes from the distant Kuiper Belt, contains water with the same chemical signature as Earth's oceans. This remote region of the solar system, some 30 to 50 times as far away as the distance between Earth and the sun, is home to icy, rocky bodies including Pluto, other dwarf planets and innumerable comets.
«Read the rest of this article»