Topic: Canberra Australia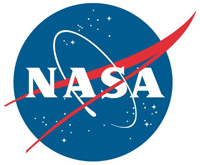 Pasadena, CA – On October 29th, 2020 mission operators sent a series of commands to NASA's Voyager 2 spacecraft for the first time since mid-March. The spacecraft has been flying solo while the 70-meter-wide (230-foot-wide) radio antenna used to talk to it has been offline for repairs and upgrades. Voyager 2 returned a signal confirming it had received the "call" and executed the commands without issue.
The call to Voyager 2 was a test of new hardware recently installed on Deep Space Station 43, the only dish in the world that can send commands to Voyager 2.
«Read the rest of this article»
Written by Dwayne Brown / Laurie Cantillo
NASA Headquarters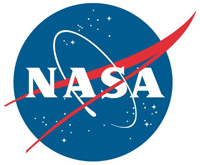 Washington, D.C. – A thrilling epoch in the exploration of our solar system came to a close today, as NASA's Cassini spacecraft made a fateful plunge into the atmosphere of Saturn, ending its 13-year tour of the ringed planet.
"This is the final chapter of an amazing mission, but it's also a new beginning," said Thomas Zurbuchen, associate administrator for NASA's Science Mission Directorate at NASA Headquarters in Washington.
«Read the rest of this article»
Written by Andrew Good
NASA's Jet Propulsion Laboratory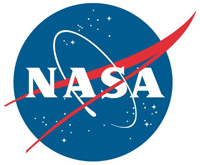 Pasadena, CA – As NASA's twin Voyager spacecraft were changing our understanding of the solar system, they also spurred a leap in spacecraft communications.
The mission's impact is still visible in California's Mojave Desert. There, at NASA's Goldstone Deep Space Communications Complex, the arcs of antenna dishes peek out over craggy hilltops. Goldstone was the first place where the two Voyagers started to change the landscape. The farther they traveled, the bigger these dishes needed to be so they could send and receive radio waves necessary to track and communicate with the probes.
«Read the rest of this article»
Written by DC Agle
NASA's Jet Propulsion Laboratory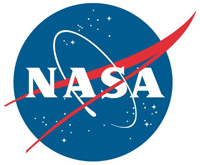 Pasadena, CA – After an almost five-year journey to the solar system's largest planet, NASA's Juno spacecraft successfully entered Jupiter's orbit during a 35-minute engine burn. Confirmation that the burn had completed was received on Earth at 8:53pm PDT (11:53pm EDT) Monday, July 4th.
"Independence Day always is something to celebrate, but today we can add to America's birthday another reason to cheer — Juno is at Jupiter," said NASA Administrator Charlie Bolden. "And what is more American than a NASA mission going boldly where no spacecraft has gone before? With Juno, we will investigate the unknowns of Jupiter's massive radiation belts to delve deep into not only the planet's interior, but into how Jupiter was born and how our entire solar system evolved."
«Read the rest of this article»
Written by Elizabeth Landau
NASA's Jet Propulsion Laboratory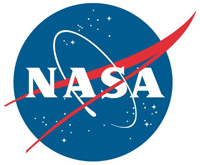 Pasadena, CA – The day was officially a bit longer than usual on Tuesday, June 30th, 2015, because an extra second, or "leap" second, was added.
"Earth's rotation is gradually slowing down a bit, so leap seconds are a way to account for that," said Daniel MacMillan of NASA's Goddard Space Flight Center in Greenbelt, Maryland.
Strictly speaking, a day lasts 86,400 seconds. That is the case, according to the time standard that people use in their daily lives – Coordinated Universal Time, or UTC. UTC is "atomic time" – the duration of one second is based on extremely predictable electromagnetic transitions in atoms of cesium. These transitions are so reliable that the cesium clock is accurate to one second in 1,400,000 years.
«Read the rest of this article»
Written by Tony Phillips
Science at NASA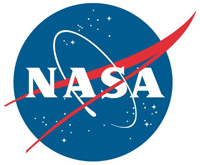 Washington, D.C. – After a voyage of nearly nine years and three billion miles —the farthest any space mission has ever traveled to reach its primary target – NASA's New Horizons spacecraft came out of hibernation on December 6th for its long-awaited 2015 encounter with the Pluto system.
Operators at the Johns Hopkins University Applied Physics Laboratory in Laurel, MD, confirmed at 9:53pm (EST) that New Horizons, operating on pre-programmed computer commands, had switched from hibernation to "active" mode. Moving at light speed, the radio signal from New Horizons – currently more than 2.9 billion miles from Earth, and just over 162 million miles from Pluto – needed four hours and 26 minutes to reach NASA's Deep Space Network station in Canberra, Australia.
«Read the rest of this article»
Written by Tony Phillips
Science at NASA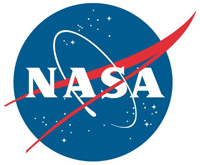 Washington, D.C. – NASA's Mars Atmosphere and Volatile Evolution (MAVEN) spacecraft successfully entered Mars' orbit at 10:24pm EDT Sunday, September 21st, where it now will prepare to study the Red Planet's upper atmosphere as never done before. MAVEN is the first spacecraft dedicated to exploring the tenuous upper atmosphere of Mars.
"As the first orbiter dedicated to studying Mars' upper atmosphere, MAVEN will greatly improve our understanding of the history of the Martian atmosphere, how the climate has changed over time, and how that has influenced the evolution of the surface and the potential habitability of the planet," said NASA Administrator Charles Bolden. "It also will better inform a future mission to send humans to the Red Planet in the 2030s."
«Read the rest of this article»
Written by Whitney Clavin
Jet Propulsion Laboratory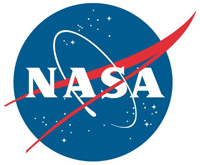 Pasadena, CA – NASA's Mars Science Laboratory is tucked inside its Atlas V rocket, ready for launch on Saturday, November 26th, 2011 from Cape Canaveral Air Force Station in Florida. The November 26th launch window extends from 7:02am to 8:45am PST (10:02am to 11:45am EST). The launch period for the mission extends through December 18th.
The spacecraft, which will arrive at Mars in August 2012, is equipped with the most advanced rover ever to land on another planet. Named Curiosity, the rover will investigate whether the landing region has had environmental conditions favorable for supporting microbial life, and favorable for preserving clues about whether life existed.
«Read the rest of this article»