Topic: Charlotte Nelms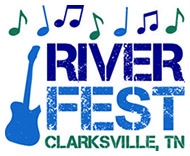 Clarksville, TN – Riverfest Art Experience was a feast for the senses Thursday night. Celtic music by Red River Breeze enticed visitors to drift and dream, and maybe dance a little jig while munching on cheese, grapes, punch and some of the yummiest brownies on the planet.
There were paintings, drawings, photography, multi-media to please almost everyone. I spoke with Brianah Summons about her painting of her favorite animals which included a tiger, a wolf, and a horse all in brilliant colors and could have easily reminded one of carousel animals. Brianah was accompanied by her mother, Cordelia Marroquin who is, I'm sure, the Kenwood High School Senior's best supporter.
«Read the rest of this article»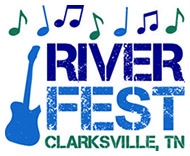 Clarksville, TN – The City of Clarksville and Miller Lite kicked off Riverfest on a new night this year with the Riverfest Art Experience.
The Riverfest Art Experience was held on Thursday, September 10th at the Wilma Rudolph Event Center at Liberty Park and included an Art Show, Film Festival, Food Truck Rally, and performance by Temptations Legacy group, Serieux.
«Read the rest of this article»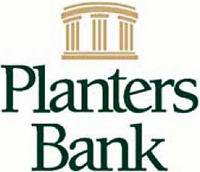 Clarksville, TN – Artist Charlotte Nelms will show an exhibit of still life arrangements at the Planters Bank-Hilldale Gallery on Thursday, May 1st – Wednesday, June 4th.
Previously specializing in pastel landscapes, Nelms is now exploring depth of realism, focusing on sparkling crystal, shiny metal, and lace.
«Read the rest of this article»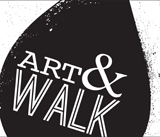 Clarksville, TN – The October Art Walk will be held October 3rd from 5:00pm to 8:00pm at the shops and galleries on Public Square, Franklin Street, and Strawberry Alley.
Produced by The Downtown Clarksville Association, First Thursday Art Walk is a free, self-guided tour spanning a 5-block radius that combines visual art, live music, engaging events and more in the heart of Downtown Clarksville. «Read the rest of this article»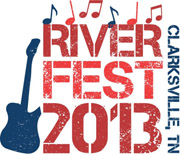 Clarksville, TN – Every year, Clarksville's Riverfest Tour d'Art exhibits feature the talents from artists across the Clarksville-Montgomery County area.
There are three divisions; the Senior (Downtown Artists Co-op), the High School (Customs House Museum) and the Amateur and Professional Divisions (Smith-Trahern Mansion).
After hundreds of artists had their works of art on display at various locations in downtown Clarksville, then judged by artist Dane Carder, winners were awarded at the Tour d'Art Receptions, Friday, September 6th, 2013. «Read the rest of this article»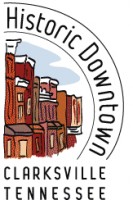 Clarksville, TN – You're invited to join the merchants of Historic Downtown Clarksville for The monthly Art Walk, on November 3rd, from 5:00pm–8:00pm.
Kendall Welsh from ARTifacts, sent us this information about November's artistic extravaganza. Participating merchants include Ingredients, Edward's Steakhouse, Couture Crush, ARTifacts, Fleur de leis, Hodgepodge, and many more. «Read the rest of this article»
New date: Thursday February 4th, from 5PM TO 8PM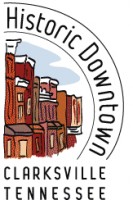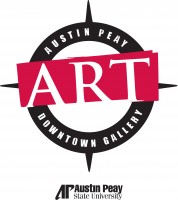 The APSU Downtown Gallery on Strawberry Alley will feature artist Mike Mitchell.  Mitchell, a.k.a. mikewindy, has been known to equate his calling to that of an athlete. The physical exertion required to create a complicated sculpture or painting isn't all that different than the effort put forth by a baseball or basketball player.
"The moves I make in the studio often feel like the moves I make on a court," he said in an artist's statement. "Performing/exhibiting in a square gallery or playing on a rectangular field. Letting the hammer do the work is much like letting the golf club swing itself. Babe Ruth and Pablo Picasso are twin giants separated at birth."
He went on to receive an M.F.A. from the University of Memphis, but next month he'll return to Clarksville to exhibit his work in a new show, "Rise and Fall," at the Austin Peay Downtown Gallery. The show runs from Feb. 4 – 27, with an opening night reception from 5 to 8 p.m. to coincide with the area's First Thursday Art Walk.
The show will also feature work by Brotherhood of the Harvest, a collaborative sculpture/performance art duo made up of Mitchell and Steve "Uncle Stevo" Marrazzo. «Read the rest of this article»