Topic: Chicago White Sox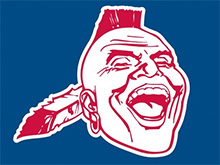 Clarksville, TN – You want me to talk about John Hart and the Confusing, Off-the-Wall, Nonsensical, Very Weird Deal or do you want me to talk about something else? I have to mention it, obviously, but I can do it in 80 words or I can do it 800 words.
You picked 80. Smart.
I think when you make a deal where the biggest principles involved are a 24-year old mid-rotation starter, a 21-year old top prospect, a two-time All-Star closer and a 30-year old super prospect whose never seen a big-league pitch and has a sketchy injury history—and the only one you end up with is the 30-year old—then unless the 30-year old turns into steroids-era Mark McGwire or better, you lost the trade. But hey, no pressure Hector Olivera. Pickles.
(Sorry, I was on 79. Needed one more.)
«Read the rest of this article»
Nashville Sounds Bullpen Pitches 6.1 Scoreless Innings in Win
Nashville, TN – Kent Matthes snapped a 0-for-18 streak with an RBI double and the Sounds walked-off with a 2-1 victory over the New Orleans Zephyrs on Tuesday night at First Tennessee Park.
Sounds leadoff hitter Matt Carson – who had already been on base three times in the game without even registering a hit – led off the ninth with a double. Next batter, Joey Wendle flew out to left field and the walk-off was suddenly in doubt; Nashville had twice already squandered bases loaded with one out situations on the night.
«Read the rest of this article»
Cy Young Award Winner, Ambidextrous Pitcher Highlight 2015 Squad
Nashville, TN – The Nashville Sounds – entering their first season as the Oakland A's Triple-A affiliate – have announced their tentative Opening Day 25-man roster for the 2015 season.
The group is headlined by the presence of a veteran pitching staff, prospects acquired in several offseason trades, 16 players who have made their Major League debut and six members of Oakland's 40-man roster.
Chris Bassitt is rated as the A's #5 prospect (as ranked by Baseball America) and will open the season in Nashville's starting rotation. The right-hander was acquired this offseason in one of several trades made by A's General Manager Billy Beane.
«Read the rest of this article»
APSU Sports Information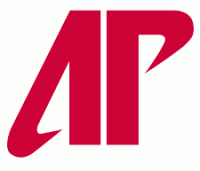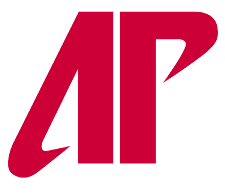 Clarksville, TN – Jimmy Stewart, the former Austin Peay baseball great who was a member of the University's first athletic Hall of Fame class and enjoyed a 10-year major league baseball career, died Saturday in Tampa, FL.
A former Govs third baseman/shortstop, Steward was inducted into the APSU Athletics Hall of Fame in 1978-79 along with George Fisher, Halbert Harvill, Dick Hays, Tom Morgan, Stella Schupp and broadcaster Earl Walton a year after Dave Aaron was the lone inductee when the Hall of Fame was initiated in 1977-78.
«Read the rest of this article»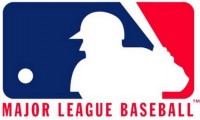 New York, NY – Pitcher Zach Toney and outfielder Michael Blanchard, recent Austin Peay State University baseball alumni, were each selected on Day 3 of Major League Baseball's First-Year Player Draft, Wednesday.
Toney, of D'Iberville, MS, was selected in the 28th round (801st overall picked) by the Chicago White Sox. A first-team All-Ohio Valley Conference selection, he completed his senior campaign with the Govs with a 5-3 record and 3.10 ERA.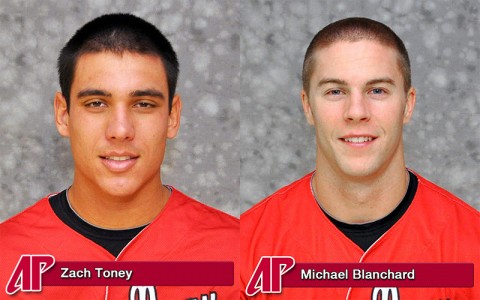 «Read the rest of this article»
Clarksville, TN – I really can't tell you much about the history of English Soccer, Spanish Soccer and really for American Soccer for that matter.
I know that internationally we're OK, but we're more like a perennial playoff team than a championship contender and that's OK.
I  know that ManU or Manchester United is considered the most popular soccer team in the world and thus the most hated. But I also know that Real Madrid is pretty god as is FC Barcelona. «Read the rest of this article»
Former Sound Dabney Named As Pitching Coach, Barajas As Trainer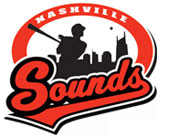 Nashville, TN – The remainder of the Nashville Sounds' 2012 coaching staff was announced this afternoon by the Milwaukee Brewers. Pitching Coach Fred Dabney, Athletic Trainer Greg Barajas, and Strength and Conditioning Coach Andrew Emmick will join Manager Mike Guerrero and Hitting Coach Al LeBoeuf on the Nashville bench during the upcoming season.
Dabney is in his ninth season as pitching coach in the Brewers organization and 15th year overall as an instructor in professional baseball. He spent the previous seven seasons as pitching coach at Advanced-A Brevard County and also a month of the 2010 season as Milwaukee's interim bullpen coach. «Read the rest of this article»


Austin Peay State University pitchers Ricky Marshall and David Vicini have signed professional contracts, Govs head coach Gary McClure announced, Friday.
Five of the Govs 11 seniors in 2010 have now signed professional contracts. Marshall and Vicini join Zach Gerler (Washington Nationals), Stephen Huff (Chicago White Sox) and Trey Lucas (Boston Red Sox) who previously signed free-agent contracts. «Read the rest of this article»
Austin Peay State University baseball pitcher Stephen Huff has signed a minor league contract with the Chicago White Sox over the weekend, Govs head coach Gary McClure announced, Monday.
Huff, a Nashville native, posted a 6-5 record and 6.93 ERA during his senior campaign, finishing with 74 strikeouts in 75.1 innings. It was his best strikeout ratio (8.84 per nine innings) during his career and only five shy of his career best strikeout total set during his sophomore year (79).
During his four year career, he started 40 games – eighth most in school history – and recorded 13 career victories. Huff was only the fifth Austin Peay pitcher to record 200 career strikeouts and finished his career with 213 strikeouts, fifth-most in program history.
Huff is scheduled to join the Great Falls (Mont.) Voyagers, the White Sox' Rookie level team in the Pioneer League.
He is the second Austin Peay pitcher to sign a free agent contract this summer, joining Zach Gerler who signed with the Washington Nationals earlier this month. Gerler was assigned to the National's Gulf Coast League affiliate.